American shot putter Ryan Crouser set a world record of 23.56 cm at the Continental Tour – Gold category meeting in Los Angeles. The two-time Olympic and reigning world champion increased his two-year-old's maximum height by 19 cm.
The 30-year-old Crouser had a phenomenal streak in Los Angeles, breaking Eugene's June 2021 record with his fourth attempt. She overcame the twenty-three meter mark in total three times and came close on it in other attempts as well. New Zealand's Tom Walsh finished second in his season best of 22.12.
Crouser, who will be one of the stars of the Zlatá tretra meeting in Ostrava in a month, has surpassed his performance record of 23.37 last year and this year in the hall. However, due to measurement errors and random sectors, the records are not recognized at all.
"I feel like I have a lot of strength. I'm really excited because this is a stepping stone for the future. It feels weird telling myself: Today I was better than before," said Crouser. He crossed the 23 meter mark for the seventh time in the race.
As expected, the pole vault competition was won by world record holder Armand Duplantis. The 23-year-old Swede, who in February increased his maximum height to 622 cm at Clermond-Ferrand, did not go over the six-meter barrier in Los Angeles and showed 591 cm. The second Sam Kendricks recorded the same performance, but at the second attempt. Both did not cross the bar at a height of 601 cm. Duplantis will also perform in Ostrava on June 27.
Jamaican Ackeem Blake won the 100 meters in California in a personal record of 9.89, leaving all domestic runners behind. Cravont Charleston second and Christian Coleman third both ran 9.91. The women's 100 in the absence of several stars belonged to Morolaka Akinosun from America with a performance of 10.97.
Continental Tour athletic meet – Gold category in Los Angeles:
Men – 100m (+1.0m/s wind): 1. Blake (Hrs.) 9.89, 200m (+0.7m/s): 1. Laird (USA) 20.06, 400m : 1. Bailey (Hours) 44.43, 800m : 1. Murphy (USA) 1:44.75, 1500m: 1. Cheruiyot (Kenya) 3:31.47, 400m BC: 1. CJ Allen (USA) 47.91, pole: 1. Duplantis (Sweden) 591, javelin: 1. Peters (Gren.) 83.16, shot put: 1. Crouser (USA) 23.56 – world record.
Putri – 100 m (+0.2 m/s): 1. Akinosun (USA) 10.97, 200 m (+0.5 m/s): 1. Prandini (USA) 22.34, 400 m: 1 . Paulinová (Rep. Dom.) 48.98, 800 m: 1. Wilsonová (USA) 1:59.01, 1500 m: 1. Weltejiová (Et.) 3:57.84, 100 m BC (-0 .2 m/s): 1. Camachova-Quinn (USA) 12.31, javelin: 1. Sun Xiao-mei (China) 55.67, shot put: 1. Ewen (USA) 20.45.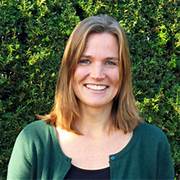 "Certified bacon geek. Evil social media fanatic. Music practitioner. Communicator."