ULLEVAAL STADIUM (Dagbladet): Erling Braut Haaland and Martin Ødegaard are holding a press conference at the Ullevaal Stadium right now.
The message came out of the blue Sunday morning. The day after the defeat against Scotland. At Ståle Solbakken's press conference an hour earlier, it was topic that Haaland came out the back door and stopped talking to the press.
– 86 good minutes, then the things that can happen in football happen. Heavy of course. "We hoped to win, but we didn't," Haaland told the press the day after the game.
– Problem
Ståle Solbakken received criticism for replacing Haaland on Saturday. The national team manager later explained that the striker himself had asked for it.
– I'm done, I don't think it would hurt to take a healthy Jørgen Strand Larsen, said Haaland himself.
He was also asked if accusations of celebration with Manchester City wore him out.
– I feel I did my job yesterday. It will be very interesting to see what you will do if you win "The Treble", Haaland replied to VG's question.
– I was tired after 65 minutes in the Champions League final too, that's how it is in football, continued Haaland.
Jærbuen was asked about the mental pressure that surrounds representing a Norwegian team that has not competed in a championship in 23 years.
– There is a problem. But there are hungry boys who want to come and study. I think it's important. On my personal part, I want to do what I can to make Norway successful. That's the only thing we want in the end, Haaland replied.
– Be stupid
Despite a disappointing start to qualifying, both Ødegaard and Haaland said they have full confidence in Ståle Solbakken as national team manager.
– I have great faith in the team, and care about what other people say and mean now. I really believe in the team, said Ødegaard.
Ødegaard revealed that today's team is the best of its time in the national team. He did not want to blame substitutions or heat which became the topic after the match.
– There's talk of changes, lineups and socks and whatnot. It's not about that, it's about what we do on the pitch. We have to be a little bit better there in certain situations and we are aware of that.
– I think it would be ridiculous to look for so many reasons and simple answers to things. Much more complex than that, concluded the captain.
– said clearly
Haaland and Ødegaard were asked how they helped defender Leo Skiri Østigård, who was crushed after an error against Scotland.
– In my world, it's about keeping good friends and protecting the team, says Haaland.
– It's not about Leo. We have said it clearly. We win and lose as a team, said Ødegaard.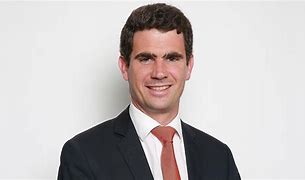 "Music maven. Evil pop culture lover. Unapologetic creator. Friend of animals everywhere."