On Tuesday, May 2, we celebrate Flag Day of the Republic of Poland. Jarosław Popek will talk about the meaning and symbolism of the flag and its value to the Polish people, as well as about the Festival of Lost Cultures that is taking place in Gdańsk. "Gdańsk Radio Day Guest"which one will prof. Grzegorz Berendt, director of the Second World War Museum. Conversation immediately started on 8:30.
---
Recent events from world politics – discussions, comments, opinions. Jarosław Popek with broadcast guests "Gdańsk Radio Commentary" – Maciej Naskret from the portal Polskie Radio 24, public relations "Dziennik Bałtycki", and Marek Formella from "Gazeta Gdańska" and portal wybrzeze24.pl will meet in the studio a few minutes after an hour. 9:00.
---
In broadcast "live well" after an hour 12:30 p.m perfect for a long weekend. Dream recreation plot – for example, at the edge of the forest. Is this a good idea? This is what Iwona Wysocka would ask Wojciech Rynkowskian expert on the portal Extradom.pl, who will also advise on how to get the effect of a "forest field" that does not have to be located next to the forest.
---
After an hour 14:00 program "Studio Koscierzyna" this time in the field. Grzegorz Armatowski will go to Railway Museum in Kościerzynawhere it will take place "May weekend with the steam locomotive".
---
IN THE "Your District" we will go to the new integration point for foreigners in Gdynia. The place was created with the support of UNICEF. Integration and development activities, games and training take place there. All this for refugees from Ukraine and their children, but also for citizens of other countries from the east. About what happened at the new point called Spilno, as well as what the name itself means, a little later 18:30 Daniel Wojciechowski will tell.
---
Inflation is slowing, access to nursery care is increasing, Microsoft has launched the first cloud computing region in Central and Eastern Europe in our country, and the Polish Development Fund launched the second pool of funds under the Foreign Expansion Fund. It changed – as you can see – a lot and about it all on broadcast "what changes" after 10:30 p.m Iwona Wysocka will tell.
ol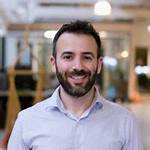 "Reader. Future teen idol. Falls down a lot. Amateur communicator. Incurable student."