Russia's state news agency RIA Novosti published on Sunday an article entitled "What should Russia do with Ukraine?" In which the author calls for the elimination of all those who have taken up arms against Russia.
– The text on Ukraine recently published by the Russian state agency RIA Novosti should be translated into all languages, because it will someday be evidence in international courts of Putinism – comments to the Polish Press Agency director of the Kiev World Policy Institute, Yevhen Mahda.
Russian invasion of Ukraine. RIA Novosti led by Putin
A tape with the logo of a propaganda agency is also popular on the Internet, showing Russian eavesdroppers allegedly defusing a mine in a field in Ukraine. However, you can see a cameraman walking in front of the sapper, who has become the object of ridicule around the world. "Russian propagandists believe that it is okay for a cameraman to walk through a minefield in front of a sapper squad," agreed the NEXTA agency.
RIA Novosti continues to lie to Russian-speaking audiences about the war in Ukraine, including that Russian soldiers were victims, Chechen fighters were helping Ukrainian civilians, and the Bucza massacre was a "provocation".
"Russian soldiers tell about the atrocities they endured in Ukrainian captivity. Comrades were beaten to death in front of them, people were tortured, deprived of sleep and promised disabilities," the government agency reported, publishing recorded statements by young soldiers.
"Kadyrov tells how Chechen fighters help women and the elderly in Ukraine" – this is the title of one of the recent articles by RIA Novosti. Let us remind you that the Chechens have supported Russia in the invasion of Ukraine from the very beginning. The leader of the Chechen Republic, Ramzan Kadyrov, in particular took the lead. Although he fought against Russia in the 1990s, he sided with Vladimir Putin in the following years.
The RIA Novosti agency was founded in 1941. It functioned in its original form until 2013, when a new agency, Rossija Siegodnia, was founded, of which RIA Novosti is a part.
Massacre in Bucza. "They shot him in the head"
In the Ukrainian city of Bucza, Russian troops massacre defenseless civilians. Eyewitnesses of atrocities they wrote to "Bilda" about what they saw. – Oleg tried to put out the fire. At that moment they caught him, took off his sweater, pushed him to the knee and shot him in the head – reports Irina Abramova.
(ddk)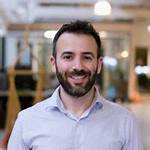 "Reader. Future teen idol. Falls down a lot. Amateur communicator. Incurable student."