VALLE (VG) (Vålerenga – Brann 3–2) Vålerenga captain Stefan Strandberg (32) said he was deeply involved in the process that ended with Geir Bakke (53) becoming coach.
– I speak well of those who have worked on it, so I know that he has been the first choice all along. We're all glad it worked out in the end. "I've clearly stated what I mean by the club, I have, so I'm not unhappy," Strandberg told VG.
Southerners were in a good mood afterwards Vålerenga turned 0–2 to 3–2 against Brann in the quarter-finals of the cup on Wednesday. Mohamed Ofkir's double in the second half completed the turnaround.
That ends an important day in Valle, there Geir Bakke is introduced as a trainer hours before. Was he also Strandberg's first choice?
– As I said, I'm not happy, he said slyly.
He comes from Lillestrøm's nemesis and that naturally elicited a reaction:
Strandberg had previously criticized the fact that there were too many circuses in Vålerenga, but preferred Wednesday art.
– You don't get much more circus than what happened today. The circus continued in its best way, he smirked – referring to the commotion caused by the change in coaching.
– What do you think of him being from Lillestrøm?
– I don't care where it comes from, but I understand it well. It's great to come to a big city.
Bakke was in the Valle on Wednesday night, and greeted the Klan during recess. In this weekend's game against Molde, he takes over from substitute Jan Frode Nornes, who has taken charge of the team since Dag-Eilev Fagermo was sacked on June 12.
VIF's new coach himself is aware that it is a controversial choice he has just made. Mohamed Ofkir, the hero against Brann, himself has a past at Lillestrøm and considers the uproar only positive.
– I think Norwegian football needs it, a lot of talk and a lot of hate. That's how it should be between two rivals, that's cool. You just have to respect that, and he has made the right choice, said Ofkir.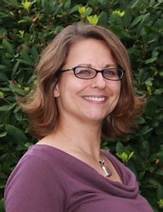 "Infuriatingly humble coffee guru. Travel practitioner. Freelance zombie fanatic. Certified problem solver. Food scholar. Student."