Strongest skistad in sprint thriller: – Like being in heaven
After Maiken Caspersen Falla retired, the Norwegian women's cross-country skiers were looking for a new sprint queen. In the season opener in Beitostølen, it was Kristine Stavå's Skistad who showed their best form and took up the challenge.
He managed to penetrate the 2018 World Cup, when he was only 19 years old. However, the last few seasons have been marked by setbacks and less than stellar results for the Konnerud runner. On Friday, she returned after a fierce final sprint in a duel against Lotta Udnes Weng.
– It means a lot to me. I've been down a bit, but I'm coming back. It's a sick feeling. It was like being in heaven, Stavås Skistad told NRK.
Now he is fighting for a place in the World Cup.
– Kristine, what happened?
– There is a lot of good training, I also have the help of a magician, who has improved the body, said Stavås Skistad without wanting to specify who the magician is.
Sjur Ole Svarstad, head coach of the women's national team, was impressed with Stavås Skistad.
– He couldn't have submitted a better application for a World Cup place than this, Svarstad smiled.
After an impressive prologue, followed by a solid quarter-final and semifinal, Skistad also established themselves as the strongest in the final. But it looked heavy in the middle of the race.
Then the Udnes Weng twins were about to leave, but on the last hill before the stadium, Skistad suddenly came back. In a frantic sprint, he just stuck his toe in front of Udnes Weng showing a goal photo.
– I'm just trying to go down the hill. It went well, it's always a pleasure to go with them, said Stavås Skistad while looking at the Udnes Weng twins.
Lotta Udnes Weng praised Skistad's winning mentality, but was also open that the loss was a heavy blow.
– I thought "I have this". This is probably the stupidest thing you can think of with Skistad behind you. It's a little sore, there are swear words there, said Lotta Udnes Weng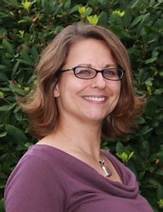 "Infuriatingly humble coffee guru. Travel practitioner. Freelance zombie fanatic. Certified problem solver. Food scholar. Student."