After a week's rest, the case billed as this year's trial was returned to the largest courtroom in the City Court building in Prague.
Former Prime Minister Andrej Babiš and Agrofert manager Jana Nagyová (Mayerová) were charged with aiding and supporting subsidy fraud, respectively for the crimes of subsidy fraud and harming European Union interests during the construction of the Čapí hnízdo Farm.
For this week, makeup is scheduled until Friday, except Wednesday which is a national holiday. In Monday's meeting, people from HSBC bank, which provided credit for the Čapího hnízda project, came to testify. From their statement, judge Jan Šott should have gotten an idea of ​​the extent to which the company Farma Čapí hnízdo, which was declared to the subsidy office as a small and medium company, is actually connected with the holding giant Agrofert.
On Monday, Judge Šott stated in advance that he granted the defense's proposal to prepare an expert opinion on the health of Andrej Babiš Jr. According to the previous information, an opinion in the field of psychology and psychiatry should be made. He had to find out in what state of health the ex-prime minister's son really was.
Filip Koutný, former head of the financial administration (Treasury) department at the Prague branch of HSBC bank, testified as a witness that Čapí hnízdo would not accept money without Agrofert's guarantee. "The project cannot be financed without Agrofert's guarantee," said Koutný.
His partner, former head of the risk management department at the bank, Pavel Šlancar, testified that Agrofert's finance director, Petra Procházková, was present at a meeting discussing a possible loan from HSBC to Farma Čapí hnízdo. HSBC bank manager Karolína Slancová also handled the loan with Procházková, who also testified in court.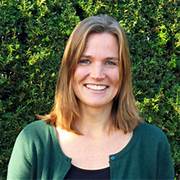 "Certified bacon geek. Evil social media fanatic. Music practitioner. Communicator."