On June 15, 2023, a ceremonial meeting was held for the symbolic registration of the first tourist trail "Dugui tsagaan" at the foot of the Bogdkhaan hill according to the Czech tourist sign model.
The event was attended by Jan Vytopil – ambassador of the Czech Republic in Mongolia, E. Temuujin, chairman of the working group of the National Olympic Committee, physical education and general sport, O. Baasan, editor of the strategy implementation department of the National Committee on Physical Education and Sport (government implementing agency ), S. Gerelmaa editor of the health support department of social health centers at the Ministry of Health, D. Batsukh, chairman of the capital's tourism board, deputy editor of Bogdkhan's Mountain Songbook, B. Bolor-Erdene, chairman of the Mongolia Tourism Association, Dr. Vclav Pecina, Mendel University researcher, member of the Mongolia Tourism Association and newspaper of SBN TV, C1.
During a festive afternoon, an agreement was signed between the Mongolian Pedestrians Association and the Czech Tourist Club on the first use of the tourist badge from the Czech Republic. This sign is naturally the most beautiful and therefore also the most born in the world. Mongolia thus joins countries such as Brazil, the Philippines, Ukraine or Croatia which use this system of tourist alerts.
"Hiking trail marking is very simple and, moreover, inexpensive. You will need paper bags and cans in one of the basic colors (red, blue, blue and yellow) and a 10 x 10 cm striped cardboard frame," explained Czech Ambassador Jan Vytopil.
The water test was led by dr. Pecina from Mendel University, which also offers tourist associations the opportunity to collaborate on the mapping of tourist trails.
"Mongolia declared 2023 the year of tourism. The creation of scenic hiking trails makes a significant contribution to local tourism appeal," added the head of the Mongolian Pedestrian Association, Tuan Bolor-Erdene.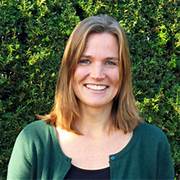 "Certified bacon geek. Evil social media fanatic. Music practitioner. Communicator."