27/09/2019
Even after more than 50 years, there is a huge opportunity to create value on the Norwegian continental shelf.
More than half of the estimated remaining resources in the NCS have been discovered. 85 percent in the field and 15 percent in the invention the rights holder is considering developing.
In addition, there is the potential for more profitable oil and gas to be produced by adopting new technologies and knowledge.
This is described in more detail in the Norwegian Petroleum Directorate resources report for discoveries and fields 2019.
When Johan Sverdrup and Skogul start production this fall, there will be 88 production fields on the shelves. Never before has there been production of so many fields. Additionally, the company is looking at development possibilities for nearly 90 inventions.
The average size of discoveries has decreased in recent years, and most discoveries will likely be developed as seafloor fields and utilizing free capacity within existing infrastructure. It is therefore important that the facilities and pipeline are maintained for this to be possible.
Increasing production towards 2023
– There is sufficient oil and gas on the Norwegian continental shelf to allow us to have profitable, efficient and healthy petroleum operations for decades, says Director of Development and Operations, Ingrid Sølvberg.
– Production will increase until 2023. Despite this, both air and sea emissions are stable. This means that emissions per unit produced decreased.
Most of production is operated by power from the ground. By 2023, once the on-site solution for ground electricity in Utsirahøgda is operational, it is expected that more than 40 percent of production will be operated in this way.
The Norwegian Petroleum Directorate is concerned that all economically advantageous resources on the continental shelf are being produced. Therefore, it is important for oil companies to work to improve recovery from producing fields.
It's time to test the advanced method
The traditional method is to drill several production wells and inject water and gas to increase the pressure in the reservoir thereby extracting more oil and gas. It is also important that the company works with more advanced methods.
– Advanced methods for enhancing recovery have significant potential and are used in onshore oil operations in other parts of the world. The advanced method has also been tested on the British shelf with good results. Now is the time for oil companies to test the method in offshore fields here, domestically too, said Sølvberg.
Oil and gas are mostly detected in dense reservoirs, namely reservoirs with low permeability. There are great opportunities for profitable production if new technologies and new solutions are used.
The most important task of the Norwegian Petroleum Directorate is to manage oil resources so that they generate the greatest possible value for society. Half of the remaining resources have been found. In this year's field resources and findings report, we present facts and analysis to explain how efforts are being made to increase the value of this resource.
Updated: 18/11/2022
latest news
May 2023 production figures

20/06/2023
Førebel production figures for May 2023 show an average daily production of 1,991,000 barrels of oil, NGL and condensate.
New scientific article on the northern Barents Sea

12/06/2023
The Norwegian Petroleum Directorate has contributed scientific articles in the internationally recognized journal of the Geological Society of London (GSL) Special Publication Memoir no. 57.
Valuable NPD data

09/06/2023
The Norwegian Petroleum Directorate data is expected to play a very important role in facilitating and contributing to the faster development of new industries on the continental shelf.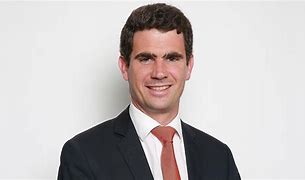 "Music maven. Evil pop culture lover. Unapologetic creator. Friend of animals everywhere."