Ragnhild Mowinckel (30) clinked into the thick fog and was at full speed towards the podium in Switzerland's Crans-Montana. Then surprise lady Laura Gauche appears and pushes him out.
HAPPY: Ranhild Mowinckel after finishing at Crans-Montana.
1 of 2Photo: Alessandro della Valle/AP/NTB
Hans Christian Boge-Fredriksen, VG
Saturday fog provided for cancellation in Crans-Montana, and fog also posed a problem as another downhill competition was attempted on Sunday. However, it wasn't any worse than that the women were able to set off after some delay.
The first exit is Kajsa Vickhoff Liebut the 24-year-old's time was swiftly beaten.
Among others by teammates Ragnhild Mowinckel at number five. The Molde woman managed to keep the pace through the fog, and took a commanding lead at the finish.
Only Italy's Sofia Goggia has managed to beat the 30-year-old Norwegian after the supposed best rider.
Then it looked as though Mowinckel would be on his second downhill podium at the World Cup. The only one he had before came at Crans-Montana this past February.
However, Italian Federica Brignone managed to get ahead of Mowinckel, and Laura Gauche appeared at starting number 26. The Frenchwoman had never been on the podium before, but with noticeably less fog on the track she finished two hundred ahead of Mowinckel.
Mowinckel thus had to settle for a sour fourth place. Vickhoff Lie is number 25.
In total, Mowinckel has three wins and 12 podiums at the World Cup, mostly in super-G and giant slalom. During the recently concluded Alpine World Cup in Mérbiel, she won World Cup bronze in the giant slalom.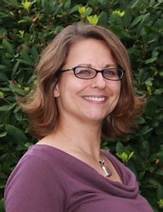 "Infuriatingly humble coffee guru. Travel practitioner. Freelance zombie fanatic. Certified problem solver. Food scholar. Student."