(ULLEVAAL) Lillestrøm was first sunk by the fiery Bård Finne. Two players then opened fire on the grounding crew at Ullevaal.
Bjørn S. Delebekk (pictured)
Vebjørn Hoff was the loser in the press zone after the cup final, which Fire won 2–0.
– Disappointing to come to the party, then the track surface is very weak. That's the weight of a lead and a sandbox. There are few park spots in Norway in better condition than Ullevaal at the moment, Hoff told VG.
– I think we can demand a better tone in the cup final. Ullevaal should be ready by mid-May.
– What do you think of the work done by those in charge of the field?
– I think the NFF should probably treat field people to a comparative study. It's just under par. You have to put money, time and effort into this here, and then you get great results. Look at Åråsen, completely flat, said Sunnmøringen, which also shows that Brann handled the conditions better and deserved to win.
Brann's first goalscorer disagreed with Hoff:
– It could be better. But it's not "shameful". Disgraceful Nadderud, Ole Didrik Blomberg told VG, referring to Brann's semi-final against Stabæk.
– Some grass pitches are worse than others, and the stadiums are really good, so I don't know what they're complaining about in Oslo.
LSK Mads goalkeeper Hedenstad Christiansen couldn't be much friendlier in his description of the surface:
– It's very upsetting and actually a bit embarrassing. If you look at other pitches with grass in the country, the standard is much better, he told VG and added:
– At the same time, it's not what we lose, even if it affects the game. Fire solved it better than us. That's disappointing.
Thomas Lehne Olsen was asked the same question about substrates:
– No, it's the same for both teams. We can't fault it at all, he replied bluntly.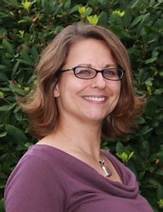 "Infuriatingly humble coffee guru. Travel practitioner. Freelance zombie fanatic. Certified problem solver. Food scholar. Student."