GREAT DESTRUCTION: Russia is said to have fired eight missiles at a military base where another Norwegian soldier lives.
1 of 3Photo: @BACKANDALIVE/Reuters
– We woke up from the explosion, ran into the forest and hid, Norwegian foreign soldier Fredrik told VG.
On Sunday evening, Russian troops bombed a camp outside Lviv hosting foreign fighters who had registered with the Ukrainian side.
Among those in the camp was Fredrik, a Norwegian in his 40s who had enlisted in the newly established Foreign Legion.
– We just woke up from the explosion and ran to the "closet" and hid. And then the rockets came over our heads and hit some buildings. There's a giant crater in the camp, he said on the phone to VG.
Fredrik didn't want VG to write his last name.
NRK and Dagbladet also talked to other Norwegian survivors.
Watch a video of the attack on a military training facility:
The foreign soldier warned: – Don't back down
Ukrainian authorities said 35 people were killed and 134 injured, but none of them were foreign fighters. Russian authorities say they killed 180 "mercenaries" in the attack.
None of these figures have been confirmed by independent sources. Swedish foreign fighter Jesper Sder has posted a closed group message for foreign fighters. It is said that several foreign fighters were killed.
Fredrik said he was now on the Polish side of the border.
– I just wanted to say that I'm fine and you should warn people not to come in, he said over the phone.
He said he did not meet any other Norwegians while he was in the camp.
Check out the photos taken by Norwegian foreign soldier Fredrik from the raid:
DURING THE ATTACK: Norwegian foreign soldier Fredrik took these photos during the raid on the training camp.
1 of 4Private photo
VG has mapped Norwegians who have now traveled or are planning to travel to Ukraine to fight in the war.
At least seven other Norwegians have been in the camp since the invasion began.
In early March, one of them published a video about 100 meters from where one of the rockets struck on Sunday. He is now in Norway.
Another one of the seven gave signs of life on Tuesday. VG did not know if the other five were in the camp on Sunday.
UD: Don't have an overview
The Foreign Ministry said it had no general idea of ​​Norwegians in Ukraine:
– We know that Norwegians have enlisted in the Ukrainian military, but we have no general idea of ​​how many, where they are or what might happen to them. The situation in Ukraine is confusing and dangerous, and we understand that the families of these people are naturally very concerned.
Several foreign fighters later stated that the base had become an easily identifiable target because a number of photos from there had been published on social media.
Swedish foreign fighter Jesper Sder, who is also fighting with Kurdish forces in Syria, in a closed group posted several audio messages.
There he criticized operational security.
– They don't even confiscate people's phones, he said.
And further:
– We have volunteers take pictures of the bases, and put them on Instagram and TikTok. The base has been compromised.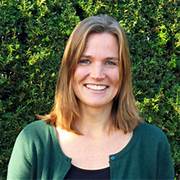 "Certified bacon geek. Evil social media fanatic. Music practitioner. Communicator."