Opponents of Russia may destroy a statue of a Red Army man on Liberation Square in Kurim in the Brno region this evening. The case is being handled by the police, said Mayor Kurim Drago Sukalovsky (STAN). An inscription in a spray statement addressed to Russian President Vladimir Putin also appeared on the underpass at the Brno-Židenice railway station.
"The statue has not been subjected to this type of attack, at best it was a drunken adventure, when someone climbed the statue and threw something into its arm. I want to encourage people not to engage in senseless iconoclasm and try to help those in need. Spraying the monument solves nothing,"said the mayor Sukalovsky.
A derogatory sign sprayed on Putin's address also appeared on the underpass at the train station in Brno-Židenice. "We are investigating some such situations," said South Moravian police spokesman Pavel váb.
Statues of the Red Army have been the target of attacks by Russian opponents in the past. In 2019, someone poured red on the Red Army monument on the Brno-Králové square. This happened at a time when the Prague 6th City Council decided to remove the statue of Marshal Konev in Interbrigade Square, despite protests from the Russian side.
In May 2015, someone painted a one-meter-high heart in Ukrainian colors on a pedestal of the Red Army statue at Moravské náměstí in Brno as the 70th anniversary celebrations of the end of World War II were being prepared.
Blue-and-yellow flags, banners with Putin's face, and trumpets of approval around passing drivers. People gathered at the Russian consulate in Brno at five o'clock this afternoon to show their support for Russia's invasion of Ukraine. In a peaceful meeting…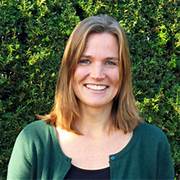 "Certified bacon geek. Evil social media fanatic. Music practitioner. Communicator."