Jamaica has been an independent country since 1962, but the head of state remains the British monarch. But he ruled there with the title King of Jamaica.
In the early days of British colonial history, this island nation in the Caribbean was the main territory from which an important commodity – sugar – was exported. But the slave trade, which was the ultimate goal, added importance to it.
List News teamed up with Jamaican journalist Damion Mitchell to describe the response on the island to the death of Queen Elizabeth II. and what future awaits the monarchy there now.
What happened in Jamaica when news of Queen Elizabeth II's death came?
The news was important, but nothing out of the ordinary happened. A book of condolences was drawn up at the governor's residence, which was signed by key representatives of the country: former prime ministers, ministers and opposition leaders.
Subsequently, 12 days of mourning were declared and flags on government buildings were flown at half-mast. Basically, nothing else happened. Events and conferences are not cancelled.
How are Jamaicans coping with such significant change?
The death of the Queen is of course hot news for our media. In society, I think it evokes mixed feelings. Some people must have regretted that he had died, but no one here was truly grieving.
Then when Prime Minister Andrew Holness announced 12 days of mourning, the reaction of Jamaicans was somewhat sceptical. People here are almost outraged that in England national mourning was declared "only" for 10 days.
Damion Mitchell
Jamaican journalist Damion Mitchell has worked in the media for 21 years. Most recently, he worked as an editor for Jamaica's largest newspaper, the Jamaica Gleaner. He is currently freelancing.
People ask why that is. And once again it brings to the fore the issue of possible reparations by Great Britain against us Jamaicans and also the issue of past and present colonial relations. Once again, people started asking when Jamaica would finally become a republic and no longer be ruled by a British monarch.
So are the voices calling for a republic louder now?
I wouldn't say they were louder, they just came to the fore again. But maybe it will subside again after some time.
Does the Queen's death and the rise of a new King mean change for Jamaica?
We hope so. We have been in this stagnant phase for a long time. Jamaica should have moved on and become a republic. What is the use of independence and freedom from slavery for you, when many institutions of the state apparatus still depend on England.
The Governor-General is now appointed by the King, and the highest court of appeal for the courts of Jamaica is the Privy Council of Great Britain. So if you want to appeal to the most important level of court, you have to go to England. But we Jamaicans need a visa there, even if you're going on vacation, for example. Although the British didn't need it when they came to us.
Elizabeth II's funeral. in pictures
Courts should be seen as a symbol of independence, but what does it mean when your symbol of independence is dependent on England.
Do the locals want Jamaica to become a republic?
As I said, most of the locals are eager to move. Let's be completely independent, and besides, how can we benefit from a relationship of this form?
What are the advantages and disadvantages to Jamaica becoming a republic?
If we do break away from Great Britain, I don't think that means breaking trade ties and causing an economic downturn. I see it the same from a political point of view. Instead, justice would be more accessible to all Jamaicans. I don't see any downsides.
What does it mean for the average Jamaican to have the king of England as head of state?
Nothing in everyday life. For example, you won't find the resemblance in a school or public building. You can always find someone local on it. Either a representative from that institution or our governor or prime minister.
British Empire in the Caribbean
The colonies in the Caribbean were vital for England, especially in the 17th century. At that time, it was the first large and important colony, mainly due to agriculture and the main food refinery – sugar, which was imported from the Caribbean to England. The region was also a major destination for enslaved Africans.
"Only Jamaica was more important to England in the 18th century than all 13 colonies in the emerging United States," said political scientist Lukáš Perutka.
Interest in the Caribbean began to decline on the part of the British in the 19th century and shifted to India. Nevertheless, the Caribbean retains its strategic importance thanks to the naval bases under construction.
After the Second World War, Caribbean people formed a vital labor force migrating to Great Britain. But that changed in the 1970s and 1980s, when the British economy began to stagnate.
What is the relationship between the Jamaican people and the royal family?
Meghan and Harry are very popular. And that's it. Harry managed to win the hearts of the locals when he visited Jamaica (2012). There are pictures of him, for example posing on the track with Usain Bolt (Jamaican Sprinter and many Olympians – watch ed.) or how he dances with the locals.
And that's why people here also like his wife, Meghan. In addition, it has a similar local ancestry from Africa. Princess Diana is also loved here. Other members of the royal family are officially respected for what they represent and are treated as such when they arrive. However, I would say society doesn't respect them very much and some are angry with them.
What should the British monarchy do to improve its image in Jamaica?
(The Crown) must first apologize for enslaving our ancestors, plundering our lands, selling acquired commodities and leaving us nothing. England especially benefited from our gold, which in colonial times represented sugar.
They built everything on the backs of our ancestors. They work for hundreds of years and get nothing for it. They only use our resources and all the money goes to them. Jamaica would be much better off without a history of slavery and other inhumane practices.
William and Kate's trip to the Caribbean? Protests and apologies
The Duke and Duchess of Cambridge on the 70th anniversary of Queen Elizabeth II's reign. they visited Belize, Jamaica, and the Bahamas this March.
How good would our collective health be if, for example, we didn't have to endure so much stress and weren't malnourished in colonial times? Incidentally, this is said to be why so many people in Jamaica suffer from hypertension and other hereditary health problems as a result of their lifestyle. How far better will we be?
Do you think Great Britain has done enough to accept responsibility for its actions since colonial times?
No, he didn't. We want to get at least some compensation for what the British took from us. For example, when British Prime Minister David Cameron was here, he told us it was time to move on. It was like a slap in our face. Prince William and Kate were also here recently. He also admits that what happened was wrong, but he doesn't apologize either.
What do Jamaicans think of the new king?
This is a change we are used to. But personally, I think a lot of people are waiting to see what the next monarchy will represent. Will Charles III make some radical changes or will things stay the same. I don't think much will change. Maybe there will be a small political change, but I don't think it will be groundbreaking.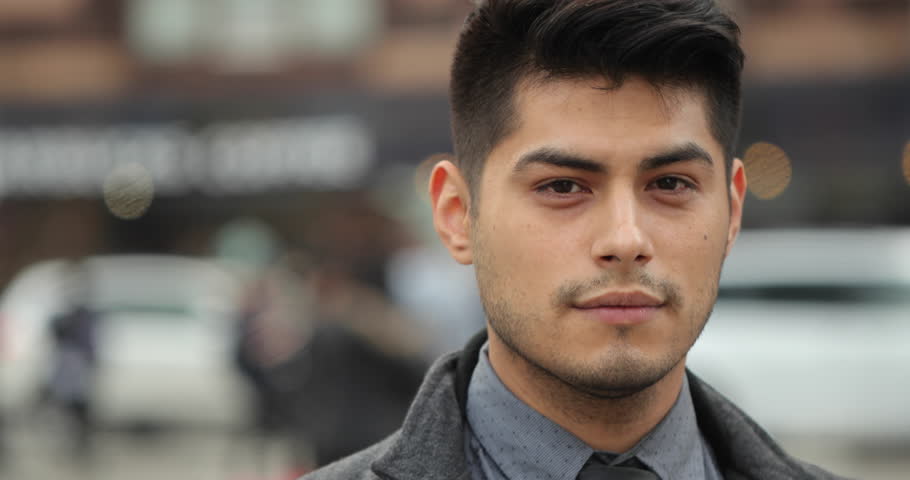 "Tv nerd. Passionate food specialist. Travel practitioner. Web guru. Hardcore zombieaholic. Unapologetic music fanatic."