The city of Pamplona in Spain has a traditional San Fermín celebration, which also includes the running of the bulls. Thousands of locals look forward to it every year, but tourists from all over the world are not left out either. However, highly controversial entertainment was a thorn in the side of not only animal patrons, but most Spaniards as well.
A bloody tradition – even so there is talk of running bulls in Pamplona, ​​Spain. This is a very simple and popular entertainment, if you can call it that.
During this time, the participants with red scarves tied around their necks wait in the city streets to let the bulls in, and then together they must run the designated route, which measures less than one kilometer. Many of them ride bulls with newspaper rolls.
"The first bull chased us around and surprised us quite a bit. Then we chased another one, on the other side. I'm here for the first time, but I've run with bulls in other villages. It's an adrenaline rush," one participant recounted his experience.
"It's a very deep-rooted tradition. I've been here for the umpteenth time and I still enjoy it. People come here from all over the world to experience it too," said another.
However, polygamous animals experience a lot of stress and tend to attack humans. This year too, the bull tried to take the horns of some of the participants, and rescuers had to treat dozens of people. This local entertainment doesn't always end in injury. The last time bullfights claimed human lives was in 2008.
Bull racing has a deep tradition in Spain dating back to the 14th century. Even more famous are the bullfights, which continue to take place in arenas almost all over Spain. However, some autonomous regions have banned it. They have stop signs in Catalonia and also in the Canary Islands.
Death always awaits the bulls after a run in Pamplona, ​​just like during a bullfight. Because of this, animal rights activists regularly hold protests against these events.
lukTN. cz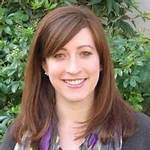 "Unapologetic social media guru. General reader. Incurable pop culture specialist."