The outgoing president is on the rise again with 28% voting intent (+0.5 points) in the first round after sharp declines in the Elabe survey conducted last week for BFMTV and L'Express with SFR. On the other hand, the gap between Emmanuel Macron and RN candidate Marine Le Pen reduced by seven points in the second round to 52.5% against 47.5%. Both candidates were awarded at 56% and 44% last week, respectively. Marine Le Pen confirmed its upward trend from the first round (21%, +1 points), already observed in various studies throughout March.
Popular Union candidate Jean-Luc Mélenchon cemented his position in third person (15.5%, +0.5 points) a good distance ahead of the Reconquest candidates! ric Zemmour (10.5%, +0.5 points) and LR candidate Valérie Pécresse, still fifth in the poll (9.5%, -0.5 points). In sixth place, environmental candidate Yannick Jadot lost half a point, to 4% of voting intent, ahead of communist candidate Fabien Roussel (2.5%). He found himself tied with Nicolas Dupont-Aignan (Debout la France) and Jean Lassalle (Résistons!) both down 0.5 points. The trio remained ahead of Socialist Party candidate Anne Hidalgo (2%, +0.5 points) and NPA Philippe Poutou, steady at 1.5%. Nathalie Arthaud lifts the back at the same level (0.5%).
READ ALSO – President 2022: where are the candidates in the polls?
*The survey was conducted online from 28 to 30 March, using the quota method, with a sample of 1,531 people representing mainland French residents aged 18 years and over, including 1,416 registered on the electoral roll. The margin of error is between 1.1 and 3.1 points.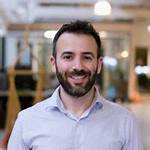 "Reader. Future teen idol. Falls down a lot. Amateur communicator. Incurable student."