15/06/2023, 06:07
TVP series "Reset" intended to discredit current opposition politicians (photo: Jakub Kamiński / East News)
– If they want to effectively remove their photos and statements from this document, they must submit an application to the court as soon as possible to secure claims in relation to violations of privacy rights – said Prof. Marcin Górski, advocate, legal advisor, lecturer in law at the Faculty of Law and Administration of the University of Lodz. It is about foreign experts dealing with Russia: Edward Lucas and Bill Browder, who are outraged by the propaganda context in which the authors of the TVP series entitled "Reset" put their statements.
The first episode of the series "Reset" by Michał Rachoń from TVP Info and historian Sławomir Cenckiewicz was broadcast on Monday, June 12 on TVP 1 and TVP Info. As expected, the document is propaganda in nature. The aim was to accuse the opposition politicians, especially Donald Tusk and Radosław Sikorski, of a condescending attitude towards the Russian Federation during the PO-PSL coalition government.
Read also: Who is Michał Rachoń, one of the authors of "Reset": journalist and activist
As we wrote in "Presserwis", the authors of "Reset" did not tell Edward Lucas and Bill Browder the real topic of "Reset".In an interview with us, Edward Lucas, a world-famous British journalist, longtime editor of "The Economist", stressed that TVP asked him to comment on what he believed to be a documentary about the Obama-era reset, which he was harshly critical of. On the other hand, a quote from the statement of American financier Bill Browder is used to convince viewers that the Tusk government is warming relations with Russia despite the crimes of Vladimir Putin's regime.
Read also: Experts want to remove it from "Reset". Lucas told us "I'm sorry"
"I was very disappointed to learn that a Polish documentary called 'Reset', in which I speak, was used to attack Radosław Sikorski as a pro-Russian politician and try to get him out of Polish politics. I can't think of many people who opposed Putin more effectively than Radek, wrote Bill Browder on Twitter.
Edward Lucas was also angry. "I am horrified to see my views and name used as 'evidence' in Polish domestic political attacks on @sikorskiradek and others. This happened without my consent or knowledge," he tweeted. his political stance – that's normal in a democracy. Claims that he is a "Russian agent" are as absurd as they are insulting."
In response to the broadcast of "Reset", Edward Lucas asked the document's author and Television Information Agency director, Michał Adamczyk, and his representative for TVP Info, Samuel Pereira, to remove the material with him from the online version of the film. He also demanded public guarantees that none of the fragments with his participation would be used in the remaining episodes of the series.
Despite this, the series' authors did not intend to remove anything. "So far, gentlemen have not shown a single fragment from the first episode of "Reset" containing false information, "the TVP information office informed" Presserwis ".
According to Prof. Marcin Górski TVP and the author of "Reset" violated the personal rights of the two experts. – Imagine if a journalist asked me, for example, if I like licking ice cream. I answered honestly, yes. But in published materials, he singled out from these dialogues only the information I wanted to lick. And he put it in a context that discredits me," said Marcin Górski. – With regard to recognized world experts, placing their statements in contexts unknown to them and which justifies theses formulated for propaganda purposes bear the characteristics of a classic violation of personal rights. They are presented as people who feed their opinions into primitive propaganda, which tarnishes their image and damages their achievements – he adds.
According to Prof. Górski, an effective method of forcing TVP to remove Edward Lucas and Bill Browder's statements is to declare that their personal rights have been violated and submit a motion to secure the claim in court.
– The first step is to send an e-mail to the author of the document and the editor-in-chief or director of the editorial office in charge, marking the specific minutes in which it happened and requesting that they be removed from the episode already broadcast , available on the Internet. The message must also include a request to delete the statement in the next part of the series. It is important to precisely indicate the time until this activity will be carried out by the TVP, for example until 12 noon on a certain day – he said.
According to him, it is unlikely that TVP will fulfill the request. – When the time specified in the e-mail has passed, you must submit an application to court as soon as possible to secure claims in relation to infringement of personal rights. It should pinpoint certain fragments of the document and justify why their availability is detrimental to goodwill. Theoretically, the court should consider the request within a few days. Unfortunately, sometimes it takes several weeks. But this is the only way to intervene relatively quickly. When examining motions to secure claims, courts take no evidence; does not decide whether there has been a violation of personal rights or not. However, if it provides security, TVP must remove the indicated fragment. The court's decision to grant bail on the claim can be appealed, but cannot be waived – very severe penalties will be imposed for neglecting it – emphasizes Marcin Górski.
Prof. Górski pointed out that an application for securing a claim can be filed before filing a claim for infringement of personal rights. – However, if the court grants guarantee for the claim, the claim must be filed within 14 days of the delivery of this decision. The case can drag on for years, and decisions can be made at a time when no one will remember them, says Marcin Górski.
(JF, 15/06/2023)
* If you find an error, highlight it and press Ctrl + Enter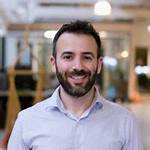 "Reader. Future teen idol. Falls down a lot. Amateur communicator. Incurable student."