This year too, according to the bookmakers, there was real tension between the Dane and Slougher, as from the start of the race they had both been overwhelming favorites compared to the other touring drivers.
In Wednesday's stage, Jonas Vingegaard won by placing his opponent in the wall when he crossed the finish line roughly one minute ahead of the Slovene.
But the situation was very different when the horsemen started their second mountain battle.
Here Jonas Vingegaard had to admit he missed crucial seconds in an open duel between the Slovenian superstar and the humble Glyngore boy.
The decisive loss of time came after the aggressive attitude of the Dutch crew.
They made no secret of their aim to attack early in the stage to put things on the board after Tadej Pogacar's massive slump on Wednesday.
It was expressed by Jonas Vingegaard in the popular Danish language TV programs2 Night Tour.
But otherwise it was the start of Tadej Pogacar's great achievement, and in hindsight it's better not to strike out on the final climb, says the brutally candid Jonas Vingegaard:
– You could say that on the last climb it might be better not to attack. But I'm still proud of the way we rode and I don't think I have any regrets. I think we have a plan and we follow the plan completely.
However, the Danish cycling star also took the opportunity to thank the team for their hard work and pay tribute to the courage shown by the Dutch team on Thursday.
And after Thursday's mountain race, questions are again being raised about Jonas Vingegaard's favorite status in this edition of cycling's biggest race in the world.
But in many ways the oven is set for a duel between the two superstars after Tadej Pogacar showed proof he is where he needs to be, even if that doesn't happen on Wednesday.
But a large number of media outlets still believe Denmark has the upper hand.
However, it was only a few days before he had many opportunities to show it.
On Friday, the field rolls on a flat 7th stage, before mountains are back on the menu on Sunday.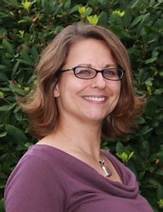 "Infuriatingly humble coffee guru. Travel practitioner. Freelance zombie fanatic. Certified problem solver. Food scholar. Student."