As a young Jewish girl, Zdenka Fantlová underwent four concentration camps. He was not released again until April 1945. Of the entire family, he was the only survivor. According to her, she has the power of hope and love for her fiancé. He never saw her again. Zdenka lived and attended Rokycany and he still remembers them. It was there that a commemorative plaque was unveiled for his 100th birthday. The woman who is still vital is currently living in England and coincidentally in the house where the plans for Operation Anthropoid were playing out.
A total of three shuttles were sent from Pilsen to the Terezín ghetto. Out of a total of more than 2,600 men, women and children, only 209 survived the war.
Zdenka was born in Blatná, South Bohemia, and later moved with his parents to Rokycany, where he attended a grammar school. However, he had to leave his schoolmates because of his Jewish background. However, he continued to study English. But that didn't last long either. The Nazis arrested his father while listening to a foreign radio, and the rest of the family immediately took a train to Terezín. Zdenka, then 21 years old, was in love. Before the transportation, his fiancé gave him a simple ring made of sheet metal. It was this young girl who had been hiding during her imprisonment, which put her at great risk. But that was the only thing that gave him hope, and he admits that it was thanks to him that he was able to survive.
On the death march, Zdenka crossed half of Europe until he ended up in Bergen-Belsen. It was there, at the end of the war, that he contracted typhus and was on the verge of death. A British soldier found him at the last moment, and thanks to his knowledge of the English language, he managed to survive this time too.
"It was a happy life until I was twenty-one."
He wrote a book about his fate Peace is power, Dad said. The site reminded Rokycany. To the school he attended, to friends and to skate at the local pond. He even came to Rokycany to introduce the book. He has been an honorary citizen of the city since 2002. He last visited there five years ago.
Zdenka Fantlová last visited Rokycany at the age of ninety-five, photo: Jan ašek
A commemorative plaque was unveiled to him at the house where he lives with his family. One would find another label with his name on a bench in a nearby park.
Fantlová was also in transport, which departed Mauthausen in February 1945 and stopped at Rokycany. Zdenka wrote a short message on a piece of paper that he was on the train and didn't know where he was going. He passed the note to one of his father's employees and threw a roll of paper out the window. Miraculously, someone found the paper and sent it to that address. However, he was in Terezín at the time, so the message remained in the box for 60 years. When Zdenka found out about him years later, he decided to dedicate it to a local museum.
"It was a happy life until I was twenty-one years old. Then came the hard times, I was in high school, I was expelled from high school because there was a new law. The bad times have come. Four years of concentration camps, Terezín, an extinct and exhausted family, the end of the war and I was completely alone somewhere in a foreign country, in Sweden I lived to see the end of the war, which I saved happily and in fact completely healthy. And then came the hard times with life, alone from the whole family," Fantlová recalls.
He moved from Sweden in 1949 to Australia. "I started a theater company there, we played Czech plays, there were a lot of Czech members, so we had a big club overall," describe. He even won an Australian Oscar for his theatrical work. He has lived in England since 1969.
"I really like remembering it and I'm grateful that I lived there, that I endured all the time, and I left my daughter and the book I wrote so that there would be some memories, some notes on it and I'm just grateful for the years of my life, I've lived in various situations, good or bad." added Fantlová in memory of his beloved Rokycany.
He lives in the house where the Anthropoid Operation plan was made
Coincidentally, the Heydrichiad theme has returned to the life of Zdenka Fantlová. He had lived in the house where the Czechoslovak military intelligence service was based for many years. In the apartment opposite, there was even a plan to kill the imperial protector. The famous film by Josef Gabčík and Jan Kubiš and other members of the paratroopers also comes from Porchester Gate. In the picture, the typical British brick wall is repeated behind them.
Porchester Gate House in London has been linked to pre-World War II intelligence services. From the second half of the 1930s, British intelligence services were stationed on several floors. From 1940 to 1945, there were offices and offices of Czechoslovak intelligence officers on the first and sixth floors. A memorial plaque has been installed on the building since 2011. The text in English warns passersby that it was there in October 1941 that the plans for Operation Anthropoid were drawn up, which led to the assassination of Reinhard Heydrich in Prague on 27 May 1942.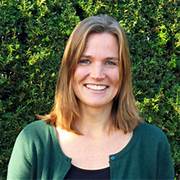 "Certified bacon geek. Evil social media fanatic. Music practitioner. Communicator."