Schools are closed for half a year, online learning and life are confined to computer screens, deprived of sharing feelings with peers. This is the life of compulsory education last year. Home isolation may be a pleasant change with no responsibilities at first. But over time he became a nuisance.
Tadeáš Horníček, student of the Silesian Gymnasium in Opava: "The worst for me was the first month I had to spend at home with my parents, which I'm not used to."
Kristýna Sýkorová, a student at the Silesian Gymnasium in Opava: "We are afraid of not being able to reintegrate into the collective."
Not everyone makes it through this period without consequences. Before the end of last school year, completely different students and students often returned to the table. And according to teacher estimates, up to half of them are not mentally healthy. Anxiety, depression or social phobia appears.
Kamila Tkáčová, event coordinator, teacher at the Silesian Gymnasium in Opava:They started having problems. Even by meeting other people, because they are used to being alone. Some are having a hard time even leaving the house."
Milada Pazderníková, director of the Silesian Gymnasium in Opava: "For me, students are more sensitive. That they are much more aware of their surroundings."
As part of the D-Day lectures, the Silesian Gymnasium therefore focuses on mental health. Students choose the topic themselves. And they called the experts. From the lectures, they learn about various mental illnesses, how they manifest themselves and how they are treated. When and how to seek help from a psychologist. And they hear recommendations on how to deal with it as well as how to prevent it.
Benedikt íčný, psychologist: "The main message is that it's okay to talk about mental health, it's okay to do something about mental health, and especially mental health needs to be taken care of like we take care of our physical health."
The students also learn a lot about various ways of relaxation, which is an effective prevention of mental illness. They can find peace, for example by folding origami or listening to music. Yoga teachers remind the importance of proper breathing, which everyone can also try in practice.
One of the classrooms was converted into an art studio. Here students get to know art therapy. After a brief introduction, they got down to business. They can describe their current feelings with the help of clay or color.
Hana Polášková, a student at the Silesian Gymnasium in Opava: "We were tasked with transferring our emotions to these characters on paper."
Anyone can start working. At the same time, it doesn't really matter whether he has artistic talent.
Michaela Nová, art teacher, Silesia Gymnasium in Opava: "Knowing about my emotions, where I feel tension, getting to know other people, being able to set boundaries, being able to communicate – all this art therapy has to offer."
Students and teachers preparing for Mental Health Day lectures will now turn individual topics into a methodical manual with worksheets that can serve as a guide on how to bring these topics into school.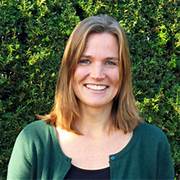 "Certified bacon geek. Evil social media fanatic. Music practitioner. Communicator."