NEW: Susan Hagerty Bonsak joins Placewise.

Photo: Katrine Lunke
He brings solid, international management experience from the retail and B2B sectors.
Placewise Group, formerly known as Boostcom, began its global expansion in 2016 and has since established itself as a fast-growing SaaS company with services to more than 1,100 shopping centers across three continents, according to a press release.
Their new CEO Susan Hagerty Bonsak brings her international management experience from the retail and B2B sectors. With knowledge of markets in Europe, Asia and North America, according to the report, he is uniquely qualified to lead Placewise Group's further growth, not least in the United States.
Bonsak has lived in Norway since the 1990s and has extensive experience at Telenor, Nespresso, DataResponse and other technology companies. He took over the management job from Peter Tonstad, who was working at a new investment firm. The board has been working since this summer to find a replacement.
Trust the shopping center
The proptech company's self-developed SaaS solutions cover everything from data processing, marketing, machine learning to content management. With its 120 employees, the company serves shopping center customers worldwide, and last year's turnover was NOK 140 million.
– Placewise has a unique technology with solutions that offer many opportunities for shopping centers. The sector is in an interesting period. Despite gloomy predictions in the US and Europe, shopping malls will not die. The number of people taking part in these programs is increasing as many health centers are redefining their concepts. There are many reasons to expect stronger growth and better results in the years to come, says Susan Hagerty Bonsak.
– He has the right combination of competence and experience to suit our ambitions for further international expansion, said chairman of the board Bente Sollid Storehaug at Placewise Group.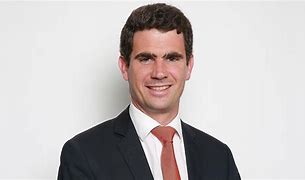 "Music maven. Evil pop culture lover. Unapologetic creator. Friend of animals everywhere."