Eighteen year old tennis player Linda Fruhvirtová defeated former world number three Elina Svitolina of Ukraine in the first round of the tournament in Birmingham. She beat the seventeen title holders from the WTA circuit and the Olympic bronze medalist in clear 6:2, 6:0. The Czech battle in the opening round of the competition in Berlin was dominated by Petra Kvitová, who beat Karolína Plíšková 6:3, 6:4.
Eighteen-year-old Fruhvirtová was already leading 4:0 in the first set, and although she didn't convert a set point at 5:1, she led it to victory clearly.
The second set was even clearer, Svitolina played only three fifteen and got a "canary".
At the same time, the Ukrainian won at the tournament in Strasbourg just three weeks ago. It was her first title since returning to tennis in early April following the birth of her daughter in October.
Fruhvirtová can now avenge compatriot Maria Bouzková in Birmingham in the second round. She will face American Bernarda Pera, who lost to Bouzková in under one hour 4:6, 6:7.
The first set was decided by Pera's one break point from tournament six in the sixth game, on the other hand, Bouzková missed three break points at 4:5.
In the second set, both players really held their serve, so a tie-break had to be decided. In it, Bouzková served twice at 3:4, but did not win a point.
Twenty-four-year-old Bouzková lost his third match in a row. Prior to the tournament in Birmingham, he had also been eliminated in the opening stages at Roland Garros and in Rome.
Barbora Strýcová started her third tournament of her farewell tour in doubles with Xie Shu-wei with a 6:4, 6:1 win over China-Japan pair Zhang Shuai and Eri Hozumi. In Madrid, the 37-year-old Czech advanced to the quarter-finals alongside her traditional Taiwanese counterpart, in Rome they were knocked out in the first round.
World number seven and ninth seed, Kvitová defeated compatriot Plíšková in one hour and 16 minutes in the first match of the year on grass.
Thirty-three year old Kvitová improved his record against Plíšková to 4:2.
He beat the world number 18 for the first time in five years and the previous two losses. In the match, he played 26 game-winning balls, Plíšková was not helped by even 12 aces.
Two-time Wimbledon champion Kvitova, who has given birth since her win in Miami in April due to a sore leg, prevailed after two failures on clay.
Plíšková lost his fourth match in a row. He also fell short in the opening round of Roland Garros, in Rome and in the quarter-finals in Stuttgart.
Kvitová won the first break of the match in the fourth game. Plíšková, who was two years younger, was able to react immediately, but at 3:4 he broke serve once again and the Bílovka native had added a set after 37.
In the second set, Kvitová was 100 percent on serve. Thanks to a break in the fifth game, he regained the lead and finally took advantage of the third match point.
Birmingham Women's Tennis Tournament (lawn, $259,303 donation):
Singles – first half: L. Fruhvirtova (Czech Republic) – Svitolina (Ukraine) 6:2, 6:0, Pera (6-US) – Bouzkova (Czech Republic) 6:4, 7:6 (7:3), Linetteová (3-Pol.) – Paoliniová (It.) 3:6, 7:5, 6:4.
Doubles – first half: UncleXie Shu-wei (Czech Republic/Taiwan) – Zhang Shuai, Hozumiová (China/Japan) 6:4, 6:1.
Berlin Women's Tennis Tournament (Grass, $780,637 Subsidy):
Singles – first half: Kvitova (7-CR) – Pliskova (Czech Republic) 6:3, 6:4.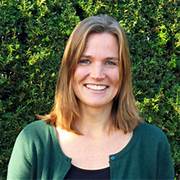 "Certified bacon geek. Evil social media fanatic. Music practitioner. Communicator."