Special industrial themes, unique exhibitions, dozens of exhibitors from Czech and abroad, traveling lectures, educational programs for schools, children's zone and many other interesting things, that's what this year's tourism exhibition is like. ITEP in Pilsen, where the Pilsen area invites the general public and especially lovers of industrial monuments.
The exhibition, which attracts thousands of visitors every year, will be held at the TJ Lokomotiv sports hall in Pilsen na Slovany from 21 to 23 September 2023. ITEP is traditionally hosted by the Pilsen region. Various kinds of new things have been prepared.
This year's edition will carry the Industrial spirit. "ITEP will present various industrial targets. In its extensive exhibition, the Pilsen area will, among other things, present a functional seismic station prepared in collaboration with the Institute of Geophysics of the Academy of Sciences of the Czech Republic. Visitors will see, for example, the first seismic device model of 132, warned Libor Picka, member of the council for culture, heritage preservation and tourism in the Pilsen region, and added: "The main partner of the exhibition, the Moravian-Silesian Region, will also offer interesting exhibitions. It will display various technical monuments and examples of local crafts. In the presentation you will find interesting non-traditional things, for example mining tower models."
A special exhibition is also being prepared by the Nevřeň Caolinum Center – a unique technical monument, where the kaolin mine where the fairy tale Čertí brko was filmed is located. ITEP visitors will be able to glimpse the world of nuclear energy with the Atomic Museum. There is a traditional program for tourists, interesting exhibitors from the Czech Republic and abroad with various tourist destinations, new publications, maps, brochures.
The biggest attraction is the interactive industrial trail Itepák. Those who make it through will get a giant inflatable ring from Paradise Tourists special edition. In addition, on each day of the trade fair, there will be a draw for an amazing grand prize, for example a sailing voucher on the Bolevák or a family ticket to the Techmania Science Center or the Finále Pilsen film festival.
They are new this year outdoor exposure. Here you can see historic and specially modified buses and caravans, as well as off-road expedition vehicles. "The actor and passionate traveler Lukáš Langmajer will also come with an off-road vehicle, who will share with visitors his experience of traveling through wild and unrestrained Albania. Visitors can also taste the special IpaTEP beer, which we brewed for the exhibition. We will even have our own ITEP 2023 tourist business card. The christening will take place at the stand of the Czech Fairy Tale Academy," inmention other news from Council Member Libor Picka.
Pilsen County prepared a special educational program for schools for this year's fair. "On Thursday 21 September and Friday 22 September we are preparing lectures, workshops in the form of interactive exhibitions and competitions with very attractive prizes for 2nd grade elementary school, middle school and 2nd grade vocational school students," introduced by Libor Picka.
The ITEP exhibition also keeps children in mind, a spacious children's zone with creative workshops and competitions will offer entertainment. Entry to the ITEP exhibition is free, as every year.
Selections from the ITEP exhibition program
Interactive industrial Itepák path to rewards
Free giant inflatable ring from Tourists Paradise special edition
Draws for amazing top prizes (family tickets to the Techmania Science Center, sailing in Bolevák, etc.)
Passionate actor and traveler Lukáš Langmajer
Singer Ivo Jahelka
Sports figure Pavel Horváth
Štěpán Pastula "Wandering in the Canadian wilderness"
Martin Pávek "Mexican sacred places"
Šebestián Bok "Beyond the Asian mine"
Special batch IpaTEP beer
Prepared to be tasted in a limited edition only for this year's ITEP exhibition
Attractive outdoor exposure
Historic and custom buses, off-road vehicles and caravans
Focuses on learning about technical objectives and monuments
Mobile Planetarium "The Universe Around Us"
Atomic museum "The use of nuclear energy in peace, war and medicine"
Techmania Science Center "Liquid Nitrogen Show / Van de Graaff Generator"
Educational program for schools
Lectures, workshops in interactive exhibitions and competitions for very attractive prizes (we recommend booking at: https://www.rezervacni-systemy.eu/itep/).
Workshops, creative workshops, non-traditional and traditional art techniques
Children's face painting and tattoos
Nomadic theater with a unique opportunity to try manipulating puppets
Production of paper dolls by artist Dalibor Nesnídal
For parents, parents' corner with cafe
Complete information about the ITEP exhibition can be seen at www.itep-plzen.cz.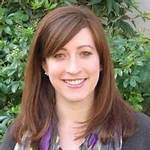 "Unapologetic social media guru. General reader. Incurable pop culture specialist."