Host nation New Zealand is against Norway in the first ever World Cup match on Thursday 20 July.
Home media Viaplay and NRK will each broadcast half of the match on TV, while Viaplay will broadcast the entire championship digitally. NRK matches will also be viewable on the NRK TV player.
– The Soccer World Cup will be a big summer investment for us at Viaplay. With championships in other parts of the world, there will be some morning and evening matches, but with most of the championships during the Norwegian holidays, we thought it would be especially moving for spectators, said Kristian Oma, head of team sports at Viaplay Norway, in a press release.
As well as the opening match and final, NRK will also be broadcasting a possible Norway round of 16 and semifinal, NRK stated in a press release.
How to broadcast the group stage:
Thursday 20 July
Group A: New Zealand – Norway 09.00 on NRK1, on NRK TV, on Viaplay and NRK Sport
Group A: Australia – Ireland 12.00 on NRK1, on NRK TV and Viaplay
Friday 21 July
Group B: Nigeria – Canada 04.30 on V sport 1 and Viaplay
Group A: Philippines – Switzerland 07.00 on V sport 1 and Viaplay
Group C: Spain – Costa Rica 09.30 on V sport 1 and Viaplay
Saturday 22 July
Group E: USA – Vietnam 03.00 on V sport 1 and Viaplay
Group C: Zambia – Japan 09.00 on V sport 1 and Viaplay
Group D: England – Haiti 11.30 on TV3 and Viaplay
Group D: Denmark – China 14.00 on NRK2, on NRK TV and Viaplay
Sunday July 23
Group G: Sweden – South Africa 07.30 on TV3 and Viaplay
Group E: Netherlands – Portugal 09.30 on TV3 and Viaplay
Group F: France – Jamaica 12.00 on NRK2, on NRK TV and Viaplay
Monday July 24th
Group G: Italy – Argentina 08.00 on V sport 1 and Viaplay
Group H: Germany – Morocco 10.30 on NRK1, on NRK TV and Viaplay
Group F: Brazil – Panama 1pm on NRK1, on NRK TV and Viaplay
Tuesday July 25th
Group H: Colombia – South Korea 04.00 on NRK1, on NRK TV and Viaplay
Group A: New Zealand – Philippines 07.30 on NRK1, on NRK TV and Viaplay
Group A: Switzerland – Norway 10.00 on TV3, Viaplay and NRK Sport
Wednesday 26 July
Group C: Japan – Costa Rica 0700 on NRK1, on NRK TV and Viaplay
Group C: Spain – Zambia 09.30 on V sport 1 and Viaplay
Group B: Canada – Ireland 14.00 on V sport 1 and Viaplay
Thursday July 27th
Group E: USA – Netherlands 03.00 on V sport 1 and Viaplay
Group E: Portugal – Vietnam 09.30 on NRK1, on NRK TV and Viaplay
Group B: Australia – Nigeria 12.00 on NRK1, on NRK TV and Viaplay
Friday 28 July
Group G: Argentina – South Africa 02.00 on NRK1, on NRK TV and Viaplay
Group D: England – Denmark 10.30 on TV3, Viaplay and NRK Sport
Group D: China – Haiti 13.00 on V sport 2 and Viaplay
Saturday 29 July
Group G: Sweden – Italy 09.30 on TV3, Viaplay and NRK Sport
Group F: France – Brazil 12.00 on NRK1, on NRK TV and Viaplay
Group F: Panama – Jamaica 14.30 on NRK1, on NRK TV and Viaplay
Sunday July 30th
Group H: South Korea – Morocco 06.30 on NRK1, on NRK TV and Viaplay
Group A: Norway – Philippines 09.00 on TV3, Viaplay and NRK Sport
Group A: Switzerland – New Zealand 09.00 on V sport 2 and Viaplay
Group H: Germany – Colombia 11.30 on NRK1, on NRK TV and Viaplay
Monday 31 July
Group C: Japan – Spain 09.00 on NRK1, on NRK TV and Viaplay
Group C: Costa Rica – Zambia 09.00 on NRK2, on NRK TV and Viaplay
Group B: Canada – Australia 12.00 on TV3 and Viaplay
Group B: Ireland – Nigeria 12.00 on V sport 1 and Viaplay
Tuesday August 1st
Group E: Portugal – USA 09.00 on TV3 and Viaplay
Group E: Vietnam – Netherlands 09.00 on V sport 1 and Viaplay
Group D: China – England 1pm on NRK1, on NRK TV and Viaplay
Group D: Haiti – Denmark 1pm on NRK2, on NRK TV and Viaplay
Wednesday 2 August
Group G: Argentina – Sweden 09.00 on NRK1, on NRK TV and Viaplay
Group G: South Africa – Italy 09.00 on NRK2, on NRK TV and Viaplay
Group F: Panama – France 12.00 on V sport 1 and Viaplay
Group F: Jamaica – Brazil 12.00 on TV3 and Viaplay
Thursday 3 August
Group H: South Korea – Germany 12.00 on TV3 and Viaplay
Group H: Morocco – Colombia 12.00 on V sport 1 and Viaplay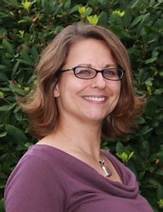 "Infuriatingly humble coffee guru. Travel practitioner. Freelance zombie fanatic. Certified problem solver. Food scholar. Student."