Vingegaard reveals: Utopian triple cycling lurks in the back of your mind
The Tour de France reigns supreme, but cycling star Jonas Vingegaards also has another wet dream: Riding to overall victory at multiple Grand Tours in the same season.
Denmark's Vingegaard has won the Tour de France two years in a row and is looking to add more wins in the world's biggest cycling race. At the same time, he had some thoughts and dreams in his head.
According to him, winning several Grand Tour races in one year, as well as chasing gold in the WC and Olympics, is not impossible.
– In one way or another, I think I also have a dream that you can race for a good overall position in all three (Grand Tours) in the same year, Vingegaard told Danish TV 2 Sport.
At the same time, he admits that the project may be somewhat utopian.
– At the same time, it seems difficult, because with the Tour de France you have to be 100 percent racing to get the overall win, and if you've ever ridden the Giro and not been 100 percent into the Tour, it can be difficult. , said Vingegaard.
The biggest challenge in trying all three is the order.
– The Tour de France is the most demanding of the major tours. It requires the most mentally and physically. If the opposite happens, where the Tour comes first and the other two after that, you might as well give it a chance, Vingegaard said.
– This is a bit embarrassing. But I might try it once, he added. (NTB)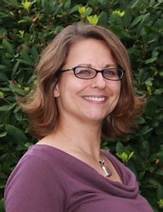 "Infuriatingly humble coffee guru. Travel practitioner. Freelance zombie fanatic. Certified problem solver. Food scholar. Student."