Vålerenga and Sparta pulled off a narrow win in the second leg of the NM quarter-finals on Sunday. Storhamar and Stavanger Oilers won again in a clear manner.
Thus 2-0 in all quarter-finals.
After winning after extra time in Friday's match, Sparta were clearly better than Stjernen at the start of Sunday's match.
With the score 0-3 after the first half, the Fredrikstad team had to sharpen their game in the middle half. They did so as Stian Hansen and Ole Andersen kept one goal down apiece, before Kristian Jakobsson netted another for the away side. Stian Nystuen was reduced before the end, but the match ended in a 4-3 win for Sparta.
The defeat was especially bitter for Fredrikstad's side, who have now lost three times to their arch-rivals in the space of one week.
Frisk Asker's opponent Vålerenga had a challenging task going up to 2-0 in the clash. Jørgen Karterud and Hampus Gustafsson leveled the score in the first half, but two more goals from the Oslo side late in the half sealed Vålerenga's lead into the top twenty.
In an intense third period, Mikkel Christiansen reduced the lead, but it was Vålerenga who could finally celebrate as he doubled their lead in the quarter-final series. The game ended 3-2 for Vålerenga.
In Oslo, Storhamar continued sanding Manglerud Star. After winning the first game 6-0 at home, it goes 8-0 to the yellows and blues in Sunday's game.
Between Lillehammer and the Stavanger Oilers it was even more so than Friday's 11-1 win for the Stavanger team. However, there was also a difference between the teams in Sunday's game which ended 4-1 to the Oilers. The main series winner is thus on his way to a place in the semifinals.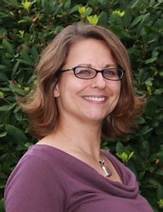 "Infuriatingly humble coffee guru. Travel practitioner. Freelance zombie fanatic. Certified problem solver. Food scholar. Student."