War is not the martyrdom of the past. It is here and now beyond our eastern borders, said undersecretary of defense Marcin Ociepa in an interview published on Wednesday in Rzeczpospolita.
Ociepa, when asked how the increase in missile attacks on civilian targets in Ukraine will affect the development of the war? He replied that "this attack is primarily a sign of Russian weakness."
He lost at the front and wasn't even able to hold the front he had drawn himself. At the start of the invasion, fronts were formed to the north, south and east. Now the Black Sea has been secured and the fighting has stopped because the Russians have made sufficient progress
he explained.
One way out for Russia
He explained that "in the north the Russians had to withdraw, so they had only one direction of attack left: east. But there they were unable to make progress or even stay on the front lines. Therefore, there was room for a Ukrainian counterattack, which the Ukrainian army took advantage of. Putin responded to the attack with escalation and announced partial mobilization. Let me remind you that in the 20th century there were two full-scale Russian mobilizations: during the Second and First World Wars.
According to the deputy chairman of the Ministry of National Defense, "we will see the effect of this mobilization in some time".
The question is also how effectively and how much Putin will be able to mobilize people for war. Obviously, it hadn't made enough military progress yet, so it hit a civilian target
– He says.
According to him, the West "had to wake up".
I think we missed a moment in February and March this year. We realize that war is not a martyrological memory from the past. No, war is here and now – right across our eastern border. I also feel that we quickly shifted to agendas and old political disputes are coming back. There is no political consensus between us, even on basic values ​​like borders and foreign policy. Now is the final call so we can return to this debate
– added.
gah/PAP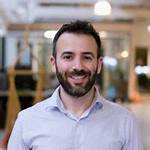 "Reader. Future teen idol. Falls down a lot. Amateur communicator. Incurable student."