When there is a big task to be done, politicians often invoke the Marshall Plan. Likewise with the Marshall Plan for an ailing economy during the coronavirus pandemic and with the Marshall Plan for the environment. Just before the G7 summit in June, German Chancellor Olaf Scholz spoke in favor of the Marshall Plan for Ukraine. In his prepared statement for the summit, Scholz said that during his visit to Ukraine, he was reminded of images of German cities being destroyed after World War II. "And like war-torn Europe, Ukraine needed the Marshall Plan for reconstruction today," he explained. This became, as he put it, a "generational task."
Now Olaf Scholz and European Commission President Ursula von der Leyen are doing it again. At their invitation International experts met in Berlin on Tuesday (25/10) to discuss Ukraine's reconstruction after the war ended. Ukrainian Prime Minister Denys Shmyhal also attended the meeting. "It's about giving a sign of hope now, in the midst of the horrors of this war, that things are going to get even better," Scholz said last weekend.
Reconstruction plan
To help Europe devastated after World War II, then US Secretary of State George C. Marshall proposed the European Recovery Program (ERP) in June 1947, now known as the Marshall Plan.
This plan calls for the US to provide loans to Europe for reconstruction and to supply goods, raw materials and food. Thus, in 1948-1952, more than 12 billion dollars flowed into 16 European countries, including Germany, Italy, France and Great Britain. West Germany received about $1.5 billion. The financial aid not only worked an economic miracle in Europe, it also opened up new markets for the United States.
The Marshall Plan also had a political aspect, because not all European countries could benefit from American money. While the US wanted to limit the Soviet Union's influence in Eastern Europe, Moscow feared Western control and quickly barred countries such as Hungary, Czechoslovakia and Poland from participating in the reconstruction program.
In the collective German and European memory, the Marshall Plan is widely recognized as a successful idea. ERP has contributed to European economic growth and allowed democratic structures to take root. That is why even today the Marshall Plan is often cited as an example of reconstruction after a time of war or crisis.
What did the Marshall Plan for Ukraine look like?
The Chancellor's call for the Marshall plan is all about the long term. As he said in his June statement to the Bundestag, he is counting on the fact that the war in Ukraine will continue for some time. As with the Marshall Plan, the West must prepare for a long-term recovery, he said. "We will need many more billions of euros and dollars to rebuild, and for years to come," he said. At the same time, he assured that, along with the combined European powers, he still wanted to provide Ukraine with massive support, "financial, economic, humanitarian, political and, last, but not least importantthrough the supply of weapons.
Just before the conference on the reconstruction of Ukraine, news came from this country that Germany had to give 500 million dollars (506 million euros) a month to finance the country's wartime budget. "Every month we need four to five billion dollars in our budget. We believe that Germany could seize around $500 million a month, especially in the perspective to 2023, said Alexander Rodnianski, economic adviser to President Volodymyr Zelensky, according to media. Ukraine hopes the European Union will provide about two billion dollars a month.
The President of the European Investment Bank, Werner Hoyer, expects a multi-billion aid package for Ukraine. What is needed, he says, is something that "really targets a global audience, not just EU taxpayers. The initiative for reconstruction should be taken by Ukraine in coordination with the European Union, the G7 and G20 countries, as well as with international financial institutions and organizations.
This article was originally published on 06/25/2022oku and updated on October 25, 2022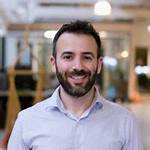 "Reader. Future teen idol. Falls down a lot. Amateur communicator. Incurable student."