Experts gaped at Thingnes Bø: – What's he doing?
In the thick fog, biathlon king Johannes Thingnes Bø took the lead, and crowned a fantastic season with his 19th win.
Like so many times before this season, that streak could end in glory all its own. This time for the last time of the season, at home in Holmenkollen.
– He just rumbled. Very interesting to watch. It's huge, says NRK commentator Ola Lunde.
– It looks like a Sunday trip, but we look at the clock to see that it's not. What does he do for a living? said his colleague Andreas Stabrun Smith.
Thingnes Bø had two errors in four shots but still won by 26.2 seconds from Switzerland's Niklas Hartweg, who took a surprise second place. Vetle Sjåstad Christiansen took the last podium place.
– This is really amazing. No runner in the world is at this level. He set the whole start together today, said Ola Lunde of Thingnes Bø.
Quentin Fillon Maillet took a "sour" fourth place, while Sturla Holm Lægreid took fifth. Tarjei Bø and Johannes Dale finished seventh and 22nd, while Filip Fjeld Andersen had a very dark day. He had to go through ten penalty rounds and finished last as number 30.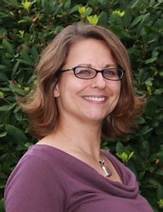 "Infuriatingly humble coffee guru. Travel practitioner. Freelance zombie fanatic. Certified problem solver. Food scholar. Student."