Bad news. Vladislav Třeška, head of the FN Plzeň surgical clinic and Transplant Center in Pilsen, deputy dean of the Pilsen University School of Medicine in Pilsen, has passed away. He is a world-renowned expert, particularly in the fields of transplantation, vascular and liver surgery. He died on Friday, February 17th, aged sixty-five.
click to enlarge
Vladislav Treska

| Photo: FN Pilsen

"Today I was struck by very sad news. Professor Vladislav Třeška, a great person and a great doctor who dedicated his life to saving the lives of others, left us. I feel great sadness and at the same time express my sincere condolences to the whole family and colleagues," said Roman Zarzycký.
As a transplant specialist in vascular and liver surgery, Professor Třeška introduces a number of original methods unique to this field which are applied in clinical practice. He has headed the surgical clinic of Pilsen University Hospital since 1999, and in 2022, the first kidney transplant from a so-called non-beating donor was performed in the Czech Republic. The clinic is also an important part of the Traumatology Center for Adults and Children under the leadership of Professor Třeška and is one of the leading workplaces in the Czech Republic.
He sees the future, as he told Denik last fall, in robotic surgery, which has some undeniable advantages. "Among them is the clarity of the operating field which is extraordinary, eliminating hand tremors. Pain since the second day of abdominal surgery, in lay terms, is like appendicitis or gallbladder," he said at the time.
For his services, the President of the Czech Republic, Miloš Zeman, on 28 October awarded him the Medal of Honor First Degree in Science, Education and Education, and most importantly for his lifelong work in surgery, especially in liver, vascular and transplant surgery. The Czech Republic's parliament nominated him for the medal. "Receiving the award in itself was a big event for me. And not only on the official night, but the president met in person with each of the awardees before the gala evening," said Professor Třeška at the time. He considers the whole act to be one of his greatest experiences.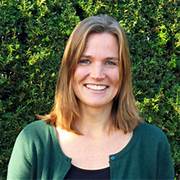 "Certified bacon geek. Evil social media fanatic. Music practitioner. Communicator."