The Czech Dental Chamber traditionally participates – every year in March – in the large international project World Oral Health Day, which has been organized since 2008 by the World Dental Federation (FDI) together with more than 150 national dental associations and in collaboration with global partners . This preventive enlightenment event, which is celebrated annually on March 20th, is a resounding success worldwide, and every country joins in the celebration. The project motto is "We will be proud of the world!"
In the Czech Republic, the World Oral Health Day (SDUZ) project has been carried out by the Czech Chamber of Stomatology (SK), which co-funds it with partners and regularly meets with the Ministry of Health for the purpose of the activity. In 2018, SK even organized the world's largest event within the framework of this educational project and received an award from FDI for it.
Education in summer wellness is provided at events for the general public and online at websites www.republicabezkazu.cz/sduz. In addition, dental hygienists, dental hygienists and dental hygienists will demonstrate their theoretical and practical experiences in special maternity and basic classes throughout the month. A team of students with disabilities will show children with physical and mental disabilities how to properly secure teeth and care for the oral cavity.
I will change the project to fasting children We want to draw the public's attention to the fact that this population group will receive help and support in the field of prevention, and not only in the field of public health. On the other hand, as part of this project, we want to prepare future dentists and dental hygienists to work with patients with disabilities, and therefore we will provide online advice and tips to students who will be educated in special courses to deal with persons with disabilities. disability. In total, we will visit 50 maternity bikes and special stocks in the Czech Republic.
Kids from mom's bike and barn this year the bells are lit a number of public events in regional cities of R. In Prague, the first SDUZ summer event takes place on the first day of spring, which this year has a magical date: 20/03/2023. The event will take place from 08.30 to 17.00 before the entrance to the ern Most Center, in collaboration with this shopping center and M Prague 14. Organized for 760 people in the city, and the general public is invited to it. In large tents in the area in front of the entrance, children and adults can enjoy educational activities, competitions, games and so on.
In prbh bezna the action takes place in Pilsen, Karlovy Vary, Ostrava and Olomouc. Beneficiaries ask more about them in our Actions section on the project website (www.republicabezkazu.cz/sduz).
With close information about the ongoing project, we will contact the media and professional public at Press conferencewhich takes place on Thursday March 16, 2023 at 14.00 in the Le Palais Art Hotel Prague Conference Room (U Zvonaky 1, Prague 2). MDI representatives are cordially invited to this conference. Information on accreditation can be obtained from the press department of the Czech Chamber of Stomatology (dufkova@dent.cz).
World Health Summer Day 2023 is organized by the Czech Dental Chamber together with partners BioGaia, BlueM, Colgate-Palmolive, CSC Medical, Dr.Max, Enzymel, GlaxoSmithKline, Herbadent, Johnson & Johnson, JPS, Kooperativa pojiovna, Leasing esk spoitelny, Loono, Philips Sonicare, Profimed, Oral-B and Stoma Team. The main media partner is Czech radio. The organization of this event is supported by the Association of Dental Hygienists R, SSS R, Dtsk smv, 3rd University of Applied Sciences Faculty of Medicine, Vy professional kola zdravotky and Stedn zračky kola Prague and Soukrom VO zdravotky for dental hygienists.
For the Czech Dental Chamber
Sincerely, doc. MD Mucler Roman, CSc. President
Contact:
M.Sc. Veronika Dufkov
Press the secretary of the stomatology room esk
e-mail: dufkova@dent.cz
TK to first print the available plots at the address http://www.protext.cz.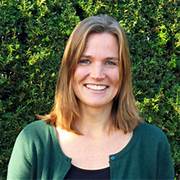 "Certified bacon geek. Evil social media fanatic. Music practitioner. Communicator."