25 runners have been selected: twelve women and 13 men. 20 runners are from the national team.
– The goal is for us to participate and fight for medals in all exercises. "We will be the best nation in terms of medals when we board the plane on March 6," said cross-country manager Espen Bjervig.
Iver Tildheim Andersen was among those not allowed to participate. The great talent won the 10 kilometer free technique at Lillehammer in December.
– There are a lot of boys, especially in figure skating, who go very fast. And we have meritorious athletes who go very fast. Then, unfortunately, very good runners who could have and fought high on the summit, will be left sitting at home, said Bjervig.
Here's the squad:
Women: Tiril Udnes Weng (Ness), Lotta Udnes Weng (Ness), Heidi Weng (BUL), Anne Kjersti Kalvå (Lundamo), Ane Appelkvist Stenseth (Grong), Ragnhild Haga (Åsen), Anna Svendsen (Tromsø), Silje Theodorsen (Kvaløysletta), Helene Marie Fossesholm (Eiker), Astrid Øyre Slind (Oppdal), Ingvild Flugstad Østberg (Gjøvik), Kristine Stavås Skistad (Konnerud).
Boys: Johannes Høsflot Klæbo (Byåsen), Simen Hegstad Krüger (Lyn), Hans Christer Holund (Lyn), Pål Golberg (Goal), Erik Valnes (Bardufoss and Omegn), Even Northug (Strindheim), Håvard Solås Taugbøl (Lillehammer), Harald Østberg Amundsen (Asker), Sjur Røthe (Voss), Didrik Tønseth (Byåsen), Martin Løwstrøm Nyenget (Lillehammer), Sivert Wiig (Gjesdal), Emil Iversen (Varden Meråker) – five-mile clear place as defending champion.
This upcoming weekend is the last World Cup weekend in Italy's Toblach before the World Cup.
WC in Planica runs from February 22 to March 5. Athletes will arrive in WC city from February 15th and get closer to the championships.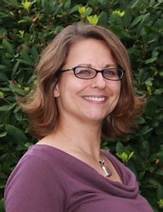 "Infuriatingly humble coffee guru. Travel practitioner. Freelance zombie fanatic. Certified problem solver. Food scholar. Student."