Radio Maryja's 31st Anniversary Celebration
The celebrations started on Saturday afternoon at the sports and entertainment hall in Toruń with the prayer of the rosary. After that, the pilgrims gathered in the hall took part in the concert, i.e. The Kaczmarek Family Singing and Song and Dance Ensemble "Śląsk". The celebration ended with Holy Mass which started at 15.30. It was attended by representatives of high-ranking state authorities, including Deputy Prime Ministers: Błaszczak, Sasin and Kowalczyk, Minister of Education and Science Przemysław Czarnek, and Minister of Justice Zbigniew Ziobro. The Mass was officiated by the Metropolitan of Gdańsk, Archbishop Tadeusz Wojda.
It comes to Toruń several thousand parishioners from all over Poland, as well as representatives of the Polish community. From Fridays, among others, organized groups of pilgrims visit Toruń. headquarters of Radio Maryja, Shrine of the Blessed Virgin Mary Star of the New Evangelization and St. John Paul II, the Academy of Social Culture and Media and the Memorial Park dedicated to the Poles who saved the Jews during World War II. Hundreds of buses from parishes from different parts of the country come to Toruń.
Kaczyński and Sasin thank Radio Maryja
– We thank the Lord God for this great gift, namely Radio Maryja and Radio Maryja for millions of believers another excellent project developed under the auspices of Pastor Tadeusz Rydzyk and Toruń Redemptoris – wrote the president of PiS Jarosław Kaczyński in a letter to participants in the radio station's 31st anniversary celebration. "You are the salt of the Polish land" – said Deputy Prime Minister, Minister of State Assets Jacek Sasin, addressing participants in the 31st anniversary of Radio Maryja. "Thank you for defending Poland. Over 30 years of your prayers, love for your homeland, your commitment, defending Poland against secularization, from losing our roots, our culture, our faith, our history, what kind of national pride we are. Thanks for that– said the deputy prime minister.
– Radio Maryja has brought comfort and support for 31 years, strengthening love and faith in people's hearts – wrote President Andrzej Duda in a letter on the occasion of the radio station's 31st anniversary. According to the President, Radio Maryja also strengthens the ethos of solidarity and mutual cooperation which is so important in dealing with the war in Ukraine.
Radio Maria began broadcasting the program on December 8, 1991, on the feast of the Immaculate Conception of the Blessed Virgin Mary. Initially, only residents of Toruń and Bydgoszcz and surrounding towns could listen to the broadcast 14 hours a day. Over time, Radio Maryja extended broadcasts to 24 hours, and hers coverage covers all of Poland and is extended to other countries. Since 1998, it has been available via the Internet worldwide.
Rydzyk officially opens a geothermal heating plant. VIP reunion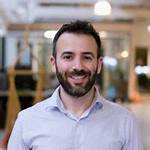 "Reader. Future teen idol. Falls down a lot. Amateur communicator. Incurable student."