The pilot ship MF "Hydra" has proven after its first months of operation that liquid hydrogen on board is both feasible and effective.
– The start of hydrogen operations at MF "Hydra" was very successful. It is working very well, and we are confident that liquid hydrogen on board is a solution that can be used in Norway and around the world, said Norled managing director Heidi Wolden in a press release.
On Thursday, MF "Hydra" was christened at the Hjelmeland ferry dock with key figures in Norwegian transport on the guest list.
New era
MF "Hydra" was the start of a new era in Norwegian seafaring. A world-leading green conversion has been introduced alongside route offerings that have been delivered as planned, wrote Norled.
– The Norwegian Public Roads Administration is very proud to contribute to the fact that public procurement has become an important tool for developing new technologies. Experience with MF Hydra worldwide shows that this is possible, says road director Ingrid Dahl Hovland.
On Thursday June 29, MF "Hydra" was baptized in the presence of the Minister of Transportation, the Director of Shipping, the Director of Roads and several partners.
– The government has an ambitious climate commitment. Then it's great fun to operate the world's first hydrogen ferry. These ferries will help fulfill the government's promise on the Hurdal platform to ensure the development of climate-friendly boat infrastructure, said transport minister Jon-Ivar Nygård.
Towards zero emissions
MF "Hydra" marks a step towards zero emissions, both for ferries and other industries, in Norway and around the world, writes Norled.
In 2015, Norled launched the world's first propeller-driven battery ferry, the MF Ampere. Currently there are about 70 electric ferries operating in the country.
– It is important for us to be at the forefront of technology development. Investing in innovation, sustainability and collaboration to develop new solutions is how we take social responsibility, says Heidi Wolden at Norled.
When work on the MF Hydra began, there was a lack of technology and regulations from the company class and the Norwegian Maritime Directorate. This is now in effect, so other actors in Norway can use the regulation.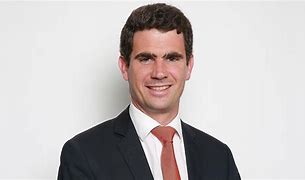 "Music maven. Evil pop culture lover. Unapologetic creator. Friend of animals everywhere."