Should Russian tennis players be punished for President Vladimir Putin's decisions and actions? Martina Navrátilová tames lust and is fundamentally opposed to the application of collective guilt, despite the memory of her own behavior after the Soviet occupation of Czechoslovakia in 1968.
"Of course, Ukraine is a victim. But athletes from Russia or Belarus will also be victims if we ban them from playing," the Czech-American legend told the New York Times.
Navrátilová clearly opposed the opinions that emerged in the public sphere, especially after the emotional expressions of the Ukrainian tennis players.
"No Russian people have come to tell me they are sorry for what their country did to mine. It hurts. Their 'no war' is just an empty phrase," said Ukrainian youth Marta Kostostova at the Indian Wells tournament.
Russia's biggest stars – Daniil Medvedev, Andrei Rublyov and Anastasia Pavlyuchenkov – have previously expressed clear opposition to the invasion and have fully accepted all rules and restrictions.
They did not appear in national colors, US Open champion Medvedev even removed the flag from social networks.
But some want to be more aggressive, like UK Sports Minister Nigel Huddlestone. Before Wimbledon in June, he wants to make sure that there are no Putin supporters among the tennis players.
"No one in London is somehow connected to Putin and approves of his regime," Huddlestone told The Times.
Navrátilová considers such passions of tennis players to be meaningless. It is even dangerous for the Russian athlete and his family.
"I don't think you should ask them to speak louder about this issue because they have family members in Russia. That needs to be considered," said Navratilova, citing Russia's 15-year sentence for declaring it discredits the country's armed forces.
Ukrainian Serhiy Stakhovsky, who traded tennis rackets for weapons and left to defend his homeland and family, shares the same opinion.
Stachovsky points out that Russia's top players have little in common with Russia. "I'm pretty sure they didn't vote, so it's very difficult to take a tougher stance against them," he said, adding that Medvedev, Rublyov and Karen Khachanov had succeeded without the help of the Russian government, but with their own help. effort and with the help of the family. From an early age, they prepared exclusively abroad, in particular Medvedev in southern France and Monte Carlo.
Navratilova also believes in the correctness and adequacy of the punishment, when Russia has to act as a stateless neutral athlete. Although he himself knows how difficult it is not to give in to emotions and not to put the responsibility on the shoulders of all Russians without distinction.
"It was difficult. When I was thirteen, I played against Russia. I really wanted to beat him, and when I did, I shook his hand, 'You see, your tank can't beat us.' So I understand that," he recalled the period shortly after the occupation of the occupying forces in Czechoslovakia in 1968.
"You feel like you are playing for your country. And it hurts a lot. I know the girl has nothing to do with it but I take it personally anyway. I understand where she is coming from in Kostukova, how much it hurts, but People can't be punished like this, "added Navrátilová, who emigrated from Czechoslovakia to the US in 1975.
Tennis has not ruled out players because of their nationality since after World War II, when Wimbledon and other major tournaments banned Germans and Japanese from starting.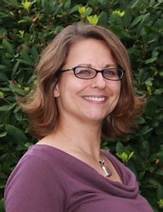 "Infuriatingly humble coffee guru. Travel practitioner. Freelance zombie fanatic. Certified problem solver. Food scholar. Student."