The German president reacted diplomatically, Deputy Prime Minister and Minister of Culture Piotr Gliński said on Thursday, commenting on yesterday's submission of TVP3 to Frank-Walter Steinmeier a document on the losses suffered by Poland as a result of German aggression and occupation in 1939-1945.
The German president responded to the report diplomatically. On the other hand, I feel that I am presenting this report on behalf of all of us – all residents of Łódź, Poland, all Poles around the world. This is, of course, a question of proper compensation for terrible crimes and losses, but it is also an important issue from the point of view of the implementation of all the values ​​that determine our common achievements – I would say nobly – as humanity
– emphasized Gliński in an interview on TVP3 Łódź.
According to the deputy prime minister, if humanity wants to develop and future generations want to live happily, then we must rely on fundamental values ​​- fairness and closing divisive accounts.
Such bills, literally and figuratively unpaid, are bills that resulted from World War II
– added.
On Wednesday, on the 80th anniversary of the Warsaw Ghetto Uprising, prof. Piotr Gliński with German President Frank-Walter Steinmeier visited the exhibition "Memory 1943" in Warsaw's Kordegarda. During the meeting, the deputy prime minister "presented to the German president "a report on the losses suffered by Poland as a result of German aggression and occupation during World War II 1939-1945."
It wasn't a place where we would exchange arguments for a long time. The President of the Federal Republic of Germany received the report and understood what I was saying. Let me emphasize once again that I hope I have expressed the views and hopes of all Poles
– added the deputy prime minister.
Gliński also cautioned that the report was compiled over five years and was "not something done for an election campaign".
It is the normal fulfillment of our duty to our community. That's what politicians are for – to fulfill such an obligation. It will take time – forcing the Germans to pay these damages, but I believe sooner or later they will have to, because in a civilized world you have to pay the bills
he noted.
READ ALSO: Deputy Prime Minister Gliński's reaction to the "Wyborcza" article: For more than 10 years, "GW" has systematically and deliberately lied about me
ml/PAP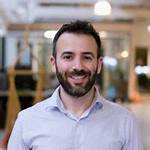 "Reader. Future teen idol. Falls down a lot. Amateur communicator. Incurable student."