"I consider the screening of the film at one of the most important festivals in the world a great success. The Zlín Region supported the making of this film by two million. This is a low budget film, so it can be said without exaggeration that without the support of the Zlín Region it would not have been possible," said Zuzana Fišerová, Advisor for Culture and Education, adding: "I am pleased that a project with international impact is applying for a subsidy from the Regional Program for Support of Audiovisual Production. It is not an easy task to select the best film from the number of applications, but it is clear that there are real experts on the commission who have had luck in the selection," said Zuzana Fišerová.
"If It Would Burn More" is a comedy about volunteer firefighters starring Miroslav Krobot, Michal Isteník and Anna Polívková. Firefighters from one village in it face a completely different challenge than a regular fire. The film will be presented at the Berlinale under the English title Somewhere Over the Chemtrails. This is the feature debut for director Adam Koloman Rybansk. He co-wrote the screenplay for Lukáš Csicsely.
This comedy is filmed in the Zlín Region in the fall of 2020 and in the winter of 2021. Its premiere in Czech theaters is scheduled for June 16, 2022.
According to Producer Pavel Vácha of the company Bratři sro, the film was made under relatively complicated conditions, but in the great synergy of the entire staff and main characters. "Many thanks for the great help to Czech Television, Zlín Region, FAMU and other co-producers. I am very happy that this joint effort has spread to the screens and has also attracted scriptwriters of world festivals," said producer Pavel Vácha.
Since 2018, the Zlín Region has supported audiovisual productions with over 25 million crowns. Filmmakers who choose the Zlín Region to produce their works can apply for subsidies this year as well, until March 28. "We have a total of 6 million crowns ready for audiovisual production, of which filmmakers can receive subsidies from 50,000 to 2 million crowns," recalls Councilman Zuzana Fišerová.
Thanks to financial support from the Zlín Region, for example, "Smiles of Sad Men" was filmed, as well as the documentary about the life story of Jan Amos Komensk "Like Summer Snow" and the family drama "Atlas of Birds".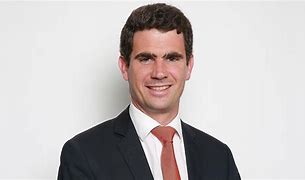 "Music maven. Evil pop culture lover. Unapologetic creator. Friend of animals everywhere."