British Prime Minister Boris Johnson spoke of "Putin's big mistake" attacking Ukraine. He added that Russia's victory would be a "turning point" for Eastern Europe and the beginning of a new era. He also highlighted the mistakes world leaders made after 2014.



© Newspix.pl / Zuma
Boris Johnson


Boris Johnson speaks at a Conservative Party conference in Blackpool. "With every day Ukraine's heroic resistance, it is clear that Putin made a huge mistake," he said of the ongoing invasion of Ukraine. He also warned that Putin's victory would mark the beginning of a "new era of intimidation" for all of Eastern Europe.
– The end of a free Ukraine meant the loss of hope for freedom in Georgia and then in Moldova. This will be the start of a new 'era of intimidation' across Eastern Europe, from the Baltic to the Black Sea. If Putin manages to beat Ukraine, his victory will give the green light to autocrats across the Middle and Far East. This will be a turning point for the world. This is a moment of choice. It is a choice between freedom and oppression, he said of the current situation.
Boris Johansnon: "realpolitik" blunder against Putin
Johnson warned other political leaders against taking a "realpolitik" stance against Putin. – I know there are people in the world who say it is better to make peace with tyranny. I believe they were wrong, he said. He added that politicians made a mistake in normalizing relations with Putin after the annexation of Crimea in 2014, and indulgence in the Russian president in the current situation would make exactly the same mistake.
Johnson also thinks Putin has reason to be afraid of Ukraine and its political ambitions.
– He is afraid of Ukraine, which has a free media. Free elections are held there, and every year, though not always easy, Ukraine has taken a step towards freedom, democracy and open markets. Putin is afraid of Ukraine's example and the accusations against it, Johnson said, adding that the situation in Ukraine was different from that in Russia. – In Putin's Russia, you will be jailed for 15 years just for calling an invasion an invasion. And if you oppose him in the election, you will be poisoned or shot, he stressed.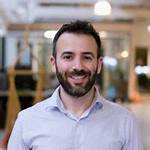 "Reader. Future teen idol. Falls down a lot. Amateur communicator. Incurable student."