Braathen is in second place behind Odermatt after the first half. He made no big mistakes on track and was able to grin for the green in the finishing area. He looked down at his wrist and nodded appreciatively.
– The clock shows green. It doesn't get any better than that, Braathen told Viaplay.
Then there was the nail bite with Odermatt as the only one left on top. It wasn't very exciting, as the Swiss who took the lead in the end won by 49 hundredths of a second.
It was Braathen's fifth podium at the World Cup.
Odermatt has won the most conditions on most slopes this season. Braathen was full of admiration.
– He was very impressed this winter. What he has achieved … He is the best in the world right now, Braathen said of Switzerland.
Steen Olsen impressed
Atle Lie McGrath became the second best Norwegian on a fine day in Norway. McGrath finished eighth with junior sensation Alexander Steen Olsen in tenth place.
Olsen is in an impressive eighth place after half-time with the last starting number. The junior world champions also advanced as seniors in the second round. 10th place secured the 20-year-old "Sander" for his first World Cup points.
Aleksander Aamodt Kilde rode his first giant slalom race of the season. He was the last runner to reach the finish line in first place. In the second half, he became the fastest lap time, climbed solidly and finished in 12th position.
Kristoffersen is out
Henrik Kristofferson advanced in first place. The Rælingen rider has impressed the last few weekends with four wins from five possible downhill and giant slaloms. He chased the slalom cup and third place in the overall cup, meanwhile would be second place in the giant slalom cup regardless of the result in the last race.
Rasmus Windingstad was number 19 in the eighth and final race of the season.
The World Cup season ends with downhill skiing on Sunday. The slalom cup was led by Kristoffersen ahead of Braathen before being decided.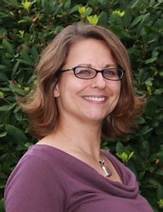 "Infuriatingly humble coffee guru. Travel practitioner. Freelance zombie fanatic. Certified problem solver. Food scholar. Student."