In recent years, electric car manufacturers have battled range anxiety and charging anxiety, two areas in which fully electric cars cannot compete with petrol cars.
Mileage and charging time have been the bottleneck for launching electric cars in the fight against petrol and diesel cars, as both parts fall far behind what people are used to from traditional cars.
This has once again led to a sharp focus on developing battery technology, and the range is constantly reaching new levels – and now there is a kind of standard limit starting at 500 kilometers for new electric cars.
Filling speed has also increased, although it is still very far behind the two to three minutes it takes to fill up the gas tank. And now charging takes another step when Contemporary Amperex Technology Limited, better known as CATL, demonstrated a new battery that will greatly close the petrol filling gap.
The world's largest electric car battery manufacturer says it is the next generation of batteries, and expects Shenxing, as the battery is called, to significantly reduce the fear of fast charging and open the era of super fast charging.
And perhaps it's not too surprising that Chinese battery manufacturers use big words, because here they're talking about a range of 400 kilometers with 10 minutes of charging time and a range of up to 700 kilometers. Shenxing is what is called LPF lithium battery.
CATL says they work totally for the battery, which means they focus on super-fast charging, high energy density and high levels of safety. And there are a number of advantages with Shenxing, also for Norwegians driving electric cars in cold weather.
The battery should charge normally even at low temperatures, and it promises very well. Because at room temperature, Shenxing can charge up to 80 percent SOC (related to battery size) in as fast as 10 minutes.
CATL says they use technology that controls cell temperature so it reaches its optimal operating temperature range quickly, and this also allows charging from 0-80 percent in just 30 minutes in temperatures as low as -10 degrees.
Another advantage is that electric cars in cold temperatures also retain most of their acceleration performance.
In terms of range, CATL says it has developed a groundbreaking new solution that breaks through the chemical limits of LFP, and that opens up a range of more than 700 kilometers.
Shenxing's battery also offers more security through new solutions, and there is also a real-time error testing system that can solve problems that arise during fast charging, explained CATL.
‒ The future of EV battery technology must be firmly anchored to global technological frontiers as well as economic gains, said Wu Kai, Chief Scientist at CATL.
‒ As electric car consumers move from pioneers to regular users, we must make advanced technology available to everyone and allow everyone to enjoy the fruits of innovation.
And there's even more good news. CATL, founded in 2011, said they now have so much experience in development that they can deploy new solutions fairly quickly, and also announced that the new Shenxing battery will be in mass production this year.
This means that the first cars equipped with this could already be available in the first quarter of next year, and we can mention that among CATL customers we find big brands such as Tesla, BMW, Nio, Honda and the Chinese currently in Norway. Zeekr, Changan and Dongfeng.
CATL has a presence in Europe as well, and exactly a year ago they were able to announce their second battery factory here. It's in Hungary and they also have a factory in Germany.
Also read: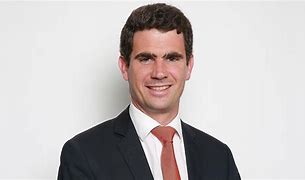 "Music maven. Evil pop culture lover. Unapologetic creator. Friend of animals everywhere."