In February, Norway took gold in the team sprint during the Olympics in Beijing with Erik Valnes and Johannes Høsflot Klæbo.
Høsflot Klæbo secured the Norwegian gold medal with a fantastic sprint, but spent time paying homage to partner Valnes after the race.
"Seeing what Erik (Valnes) did in the last round motivated me, the competitors looked like kids," he told Discovery.
– Do you mean Valnes made Niskanen and Bolshunov look like little kids?
– I really did. Especially when you see how he did in the last half. "He was very impressive today," Klæbo told Dagbladet.
Calling Niskanen and Bolshunov "little boys" does not resonate with Russia's cross-country coach Yuri Borodavko.
In an interview with Team of Russia magazine, reproduced by ChampionshipBorodavko said that he received a statement from the Norwegian sky in the throat.
– I don't like what he said after the team sprint. Johannes (Høsflot Klæbo) speaks disrespectfully about two fantastic cross-country skiers – Bolshunov and Niskanen. Calling them little boys compared to Valnes only showed that the man was getting greedy. He didn't wear that, the coach said.
He continued:
– His ear gets kicked by these kids in all the long distance races, and then he says stuff like that…
Dagbladet has tried to contact Johannes Høsflot Klæbo for comment through his father, Haakon. He hasn't responded to our questions.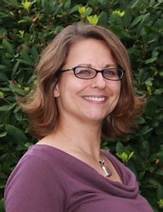 "Infuriatingly humble coffee guru. Travel practitioner. Freelance zombie fanatic. Certified problem solver. Food scholar. Student."