Last week, Dawid Kubacki suddenly withdrew from competing in Norway's Vikersund. It turned out that the cause of the jumper's sudden decision was the poor health of his wife, who was hospitalized for cardiological reasons. Another post with information about Marta Kubacka appeared on the jumper's social media on Saturday, March 25. Dawid Kubacki is relieved that his wife's health is stable.
Dawid Kubacki gave news about his wife's health
On Saturday, March 25, a photo appeared on the jumper's Instagram profile, in which the athlete holds the hand of his wife lying in a hospital bed. The photo has information indicating that Marta Kubacka's condition is stable. "Recently something has been more unpredictable for our family than ski jumping. I have never felt as stressful at any competition as hearing the constant sound of my wife's monitoring equipment. Today was competition day, and for us the first win . Marta is stable and brings progress every day," wrote Dawid Kubacki on Instagram. The jumper also thanked her for all the words of support she's received so far.
Words of encouragement for Kubacki and his family came not only from Poland, but from all over the world. Words of support were provided by President Andrzej Duda and the Prime Minister Mateusz Morawiecki. Messages to the athlete were also sent by the International Ski and Snowboard Federation (FIS), as well as a group of jumpers, including Stefan Kraft from Austria and Halvor Egner Granerud from Norway. Everyone wished his wife a speedy recovery. In turn, Dawid Kubacki and his whole family are hoping for a lot of strength in this tough fight.
Dawid Kubacki withdrew from this season's competition
On Sunday, 19 March, Dawid Kubacki suddenly withdrew from the competition in Vikersund. After this decision, he immediately returned to Poland. Just days after this situation, the jumper explained on social media what happened. "My wife Marta ended up in hospital for cardiological reasons, her condition is serious and the doctors are fighting for her life. She is being treated well, she is a strong girl, I know she will fight." The world championship bronze medalist added that this situation meant the end of the season for him, but as he admitted, "it was not the most important thing".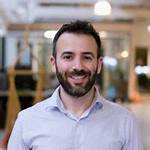 "Reader. Future teen idol. Falls down a lot. Amateur communicator. Incurable student."