The innovative technology from Elveguiden will provide real improvements for salmon fishermen. Now Elveguiden has rolled out a new function in its app that will make the fishing experience even more enjoyable, and provide salmon fishermen with better knowledge and insight into catches and river conditions.
Back in 2018, Patrick Gimmestad Emblem and a group of keen anglers wanted to create a fishing app that would make it easy for fishermen and landowners to handle card sales, reporting, and catch statistics for salmon fishing. Today, Elveguiden has the largest selection of salmon fishing in the world with more than 500 unique fishing spots in several countries, more than
40,000 registered fishermen, and more than 140 river owner groups using the service as a management solution.
– Digitizing salmon catch dissemination, management and reporting has had ripple effects for good for fishers, landowners and wild salmon management, said Emblem.
Since its inception, ease of use and innovation have been a key focus in Elveguiden's development. We have developed modern tools for fishing rights landowners and river owner groups working with local river management.
Development of river guides is characterized by innovation and good dialogue with developers, salmon fishermen, landowners, Norwegian Innovation, researchers and authorities. A new "PRO" function is now rolling out in the app which will make the fishing experience even more enjoyable both before and after the salmon lands.
We want to give even more to our fishermen this season. That's why we've spent a lot of time and resources developing an app so fishermen can get detailed catch data, weather statistics, water flows and tides, catch overviews and historical favorites, catch diaries and much more. In the same way that Strava makes jogging trips more exciting for all sportspeople, Elveguiden PRO will be able to extend the excitement of the fishing experience, says Emblem.
With Elveguiden PRO, fishers gain deeper insight into their own catch history, the catches of other fishermen, and can draw common threads between weather and water data throughout the year. Functions have been developed based on requests from fishing enthusiasts.
The fishing season in Norway lasts three months – but salmon fishermen think about fishing all year round! The amount of snow in the mountains, the flow of water in the rivers, the weather and, not least, the catch reports at salmon exchanges… It would be very unique to be able to relate this information to the timing of future catches, Emblem said with enthusiasm.
In addition, fishermen will get their own digital catch diary in the new Elveguiden PRO. In addition, you get your own catch statistics every year, with an overview of numbers, sizes, average weight, cullings, repossessions and so on. This data is related to water and weather data which is produced in graphical form.
You could, for example, enter your 2012 salmon records from Orkla, and get water flow, weather, and temperature in the river. This data will serve as an excellent tool to be able to self-interpret where and when you want to plan your fishing trip. We are not offering any conclusions – but believe that we will certainly contribute to increased salmon fishing knowledge among both new and experienced fishermen, said Emblem.
In the Elveguiden app you will also find other news for this season; i.e. greater international fishing options.
In addition to PRO functions, we also have a wider selection this year than last year. We now have fishing available in Sweden, Finland and Scotland, which is great fun. We look forward to the continuation and wish all fishing enthusiasts new and old alike a fantastic season, concludes Emblem.
The app is called Elveguiden and is available for download for iOS and Android.
Related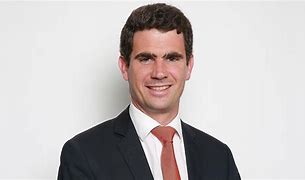 "Music maven. Evil pop culture lover. Unapologetic creator. Friend of animals everywhere."