Infantino has headed FIFA since February 2016 and – as he himself stated after being re-elected in 2019 – transformed the organization from "almost criminal" to one that is concerned with the development of football in the world.
SEE ALSO: Former Manchester United Player: The English are stupid and know nothing about the world
His actions, however, were not to everyone's taste, and perhaps the federation's members were most divided by the idea of ​​holding the World Cup every two years instead of every four years, as before. The South American and European confederations will even consider boycotting the tournament if Infantino's plans go into effect.
For a while, the project has been abandoned or postponed, but the number of participants has been changed from 32 to 48. Originally, the tournament was to be split into 16 groups of three, but after prolonged format criticism, four-team groups were reintroduced on Tuesday.
While Infantino was not responsible for Qatar's selection as host of last year's World Cup, he did upset many with the way he responded to criticism of FIFA's decision. Sportingly, the tournament went off without a hitch, but as much as football, human rights issues and discrimination against sexual minorities in the host country were raised as much as the tournament was postponed until late autumn due to the extreme heat in the summer.
The Norwegian Football Federation submitted a request to discuss on Thursday whether "FIFA has fulfilled its responsibility to address the issues of the 2022 World Cup", and called for clarification of the fate of the victims involved in the tournament preparations.
Most of the federation's 211 members are likely to support the 52-year-old Infantino, but there are a few that have announced they will not. Together with the guys from Norway and Sweden, the German DFB intends to do this.
– In recent weeks, various questions have been answered incompletely or not answered at all. FIFA must change the way it communicates with national federations to be more open and transparent. It is in its interest to explain why and by whom certain decisions were made. This isn't always the case these days," DFB chairman Bernd Neuendorf said in a statement.
Infantino was appointed president of world headquarters in late February 2016, for an incomplete term. He took over the office of Joseph Blatter, who was suspended over financial irregularities. He won 115 out of 207 votes in the second round, over 50 per cent, and beat Asian Football Confederation (AFC) chairman Sheikh Salman Bin Ebrahim Al-Khalifa by 88 votes, Jordanian Crown Prince Ali Bin Al-Hussein by four votes. , and the former undersecretary general of France Jerome Champagne – nil. Just before the first round started, South African businessman and politician Tokyo Sexwale withdrew.
Switzerland was re-elected for another term on 5 June 2019. At that time, he was unopposed, so there was no vote, and delegates from the 211 federations affiliated with FIFA supported him by acclamation.
The Congress in Kigali will start at 8 am Polish time. Most likely, Infantino's election will again take place without a vote, but only with applause.
Infantino is the ninth FIFA president. Previously, he was known to his fans from the draws for various football events in Europe. He also exhibits a sense of humor and knowledge of foreign languages. He is a lawyer by education. He speaks fluent English, French, German, Spanish and Italian. He is married and has four children.
MS, PAP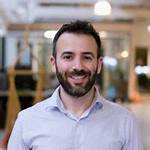 "Reader. Future teen idol. Falls down a lot. Amateur communicator. Incurable student."