Photo: forarch.cz.
The FOR ARCH trade show, which runs from September 19 to 23, will once again be the most comprehensive exhibition of trends from all fields of construction. Thanks to the rich participation of experts, interested parties will be given free advice on what to do and how to get subsidies for a more frugal life. At the PVA EXPO PRAGUE, visitors will learn, for example, what innovations Nová zelená has to save on, what seniors can apply for, and where to look for support from boiler subsidies.
The FOR ARCH building trade show in September will feature news and trends from all areas of construction, opportunities to meet experts and valuable free information at the consulting centre. One of the main sectors is subsidies for economy housing and everything that goes with it.
"Subsidies for budget housing reverberate in our society every year. The FOR ARCH trade show also reacts to this trend, which together with experts each year presents many opportunities to get as much information as possible for free. This year's edition will focus on all the changes and the right conditions for obtaining subsidies as part of the next phase of the New Green Savings programme, which will come into effect in September 2023. Visitors will be able to consult directly with professionals from the Czech Republic Fund State Environment and other experts who will meet in September at PVA EXPO PRAGUE," said exhibition director FOR ARCH Kateřina Maštalířová.
Varied subsidy offers
What can be modernized and built with subsidies? In the case of family homes, for example, regarding insulation and photovoltaic systems, subsidies will support replacing old boilers with biomass stoves and heat pumps, new buildings with the highest energy standards, purchase of green roofs, use of heat from wastewater, eco-mobility, shading technology, use of rainwater and wastewater, controlled ventilation with recovery or solar water heating and will also provide project support. From September there will also be an opportunity to receive a subsidy to replace old gas boilers with heat pumps. Apartment building owners may also receive, for example, subsidies for planting trees on publicly accessible land or long-term use by the applicant. Apartment buildings belonging to housing unit owner associations and housing cooperatives will be able to withdraw funds in advance starting in September, and subsidies will take into account low-income apartment owners.
Light variant
Part of the New Green Savings is also a program for low-income households, New Green Savings Lights, which will assist with insulation, replacement of front windows and doors, and installation of solar water heating systems for seniors and low-income households. The condition is that the applicant and all of his household members receive an old-age pension or a level 3 disability pension on the date of submitting the application for the subsidy, or receive a housing allowance in the period between 12 September 2022 and the date of application. The same group of applicants can put forward support for replacing old boilers with solid fuel in the popular boiler subsidy, which regional authorities will start issuing in late summer.
Energy saving or alternative sources will also be intertwined with other fields represented at the FOR ARCH exhibition. Exhibitors from the fields of electronics and security, construction, timber building, heating and health & spas will demonstrate how technology has advanced.
More about the exhibition at www.forarch.cz.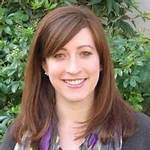 "Unapologetic social media guru. General reader. Incurable pop culture specialist."