Maciej Gdula, an MP for the Left, tried to undercut the scale of Poland's involvement in saving Jews during World War II. Although Poles have the most trees in Yad Vashem, Gdula presented data regarding the size of the country's population in 1939 to show that there are European countries that help Jews more than Poles. Internet users did not leave a dry thread on their calculations, emphasizing, among other things, that in Poland – unlike other countries – saving Jews is punishable by death.
Number of "True Among the Nations" trees and population size in 1939 (Top 5):

Netherlands 0.067 percent

Lithuania 0.035 percent

Belgium 0.021 percent

Poland 0.020 percent

France 0.009 percent
he wrote on Twitter Maciej Gdulaleft MP.
Wave of comments after Gduli's entry
Many commenters reacted to Gdul's entry, pointing out the inaccuracy of his reasoning.
This is not about the fact that these numbers are manipulation on so many levels, but about the zeal of Polish lawmakers to prove that Poland is bad.
Manipulation on many levels. Poland's population before the war was about 2/3 of Poles and about 1/3 of other nationalities. Approximately 6 million Polish citizens died – the dead cannot help. Additionally, in Poland, helping Jews is punishable by death for the entire family; in France or Holland – no.
Please remind us that in Belgium, the Netherlands and France, harboring a Jew is punishable by death? Otherwise, savior is not the same as savior. Who reported Anne Frank? A touching concern to protect the nation's disgrace.
Not to mention ordinary skills or rather the lack of skills and opportunities over the years in attaining Yad Vashem. Such a primer, Mr. Gdulo.
Don't disturb sir. And subtract those millions of Jews from the population
What is the punishment for helping the Jews there? Because in Poland the death penalty.
Yes, I know that not everyone saves Jews for various reasons, those who are afraid cannot be judged. However, these statistics do not include people who were killed for helping and no one knew about it. It doesn't show what you want to show. Finish.
The occupation in the Benelux countries was markedly different from that in Poland or, more broadly, in Central and Eastern Europe. Your message is really not serving left.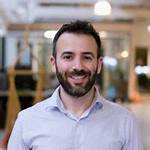 "Reader. Future teen idol. Falls down a lot. Amateur communicator. Incurable student."