A unique spectacle of the great Polish is coming to New York. At the Holocaust Museum, high school students from Łódź will present the spectacle "Passport of Life", telling the story of the forgotten heroes of the so-called Ładoś Group, whose actions helped save some 8,000 people. Jews during World War II. The Polish and American communities will be able to view them in a total of four locations.
Museum of Jewish Heritage in New York (December 1, 7:00 p.m.), Associated Polish Home in Philadelphia (December 4, 6:00 p.m.) and Polish National Home Warsaw (December 7, 6:30 p.m.) and Polish & Slavic Center (December 2, 6:30 p.m.) Brooklyn will host a special show in early December. In the show "Passport of Life" they will see the story of Aleksander Ładoś and the Polish diplomat associated with him from the Polish Embassy in Bern, Switzerland, and the activist Jewish organizations that collaborated with them, who rescued Polish and European Jews who were being persecuted by issuing they're fake passports from Latin American countries. This operation is still considered one of the most confusing sequences of World War II
The performers of the show, directed by Małgorzata Sarnecka-Papis, Małgorzata Ułamek and Iwona Witkowska, will be actor students from the 8th High School for them. Adam Asnyk in Lodz. The special guest is the famous Polish singer Symcha Keller. The show will be accompanied by the screening of the film "Polmission. Passport Secret" dir. Jack Papis. The picture is a continuation of the film "Passports of Paraguay" and tells the story of survivors. After the screening, there will be an interview with the director and discussion. The Hatikva Foundation in collaboration with Gram-X Promotions will also hold an exhibition featuring the history of Bern Group activities by Dr. Alexandra Kmak-Pamirska.
Admission to the event is free, but registration on the website is required eventbrite.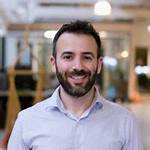 "Reader. Future teen idol. Falls down a lot. Amateur communicator. Incurable student."