The Youtube channel is proof that people enjoy topics about nature and life in the wilderness without modern resources. Boasting nearly 11 million subscribers, each video is viewed an average of five million times. Also mention Plant's most successful effort to date with 88 million views, in which he explains to viewers how to build a gable shed.
John Plant lives in the far north in Queensland, Australia, and according to him, technicalities have fascinated him since childhood. However, he didn't have access to the latest technology due to his childhood being spent in the countryside, so he gradually started thinking about how to provide the basic necessities for survival – food, clothing, and shelter – on his own, thanks to primitive technology and without modern tools and materials.
The most watched how-to-planting video on how to make a hut
As he himself says, he wrote the book, which is a collection of projects published on YouTube, just for fun. The goal of his activity is "to return to the primitive disciplines and technologies that have long been pushed by modern conveniences to the margins of interests". While some of the projects in the publication are based on technology used in ancient times, others are based on his own experience with craft skills in nature.
For example, Plant, who studies natural sciences at James Cook University in Cairns, will share with readers how to make a basic and advanced set of tools from natural materials, or how to build a hut with their help. In the book, he also lists several ways to start a fire or start a garden, and last but not least, he gives advice on how to get clothes in nature. In addition to detailed explanations, the work is accompanied by appropriate illustrations and photographs, which readers are sure to appreciate in the manual.
Undoubtedly, the chapter devoted to hunting by Plant is also interesting. In addition to making bows, slingshots, and spear throwers, readers will be taught how to make fish mounds using reeds, reeds, and sticks, where the fish swim but cannot find their way out. But as Plant adds, hunting for game in Australia, as in the rest of the world, is subject to significant restrictions, so he urges readers to always familiarize themselves with local laws.
The forgotten skills of survival in nature is an interesting publication that will excite everyone who has a relationship with nature and from time to time likes to escape from the hustle and bustle of everyday life. Of course, not everyone wants to build a hut in it using tools made with their own hands from natural materials, but to think about how our ancestors worked, of course, is not impossible.
If you do venture into the wilderness, for whatever purpose, remember Plant's words, which he mentions right at the start of the book: "Nature is harsh, so take care of yourself."
He visited the nation of Native American runners and met the heroes of the world's bestsellers. Dreams come true, he says
Man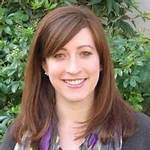 "Unapologetic social media guru. General reader. Incurable pop culture specialist."