In the Czech Republic, supporters of Russian aggression against Ukraine are taken seriously – they receive prison terms.
"Freedom of expression has limits," warned hours before Russia's incursion into Ukraine last year, the chief prosecutor's office of the Czech Republic, Igor Strziž. As he says, he did: according to Czech journalists, today, after 14 months of war, nearly 50 people are facing Czech police, the prosecutor's office, and some even court convictions for openly supporting Russian aggression.
The latest case concerns a young man whose name has not been released. In March, he took part in a demonstration in downtown Prague. It was – as the organizers assured – a manifestation of "fighting poverty". In banners and speeches, the government was criticized for inflation, high prices, rising energy and gasoline prices. However, the participants did not hide that their special vision of the world is behind this criticism: all these negative phenomena can be curtailed by disobeying the European Union and NATO and starting purchases of raw materials from Russia. There is no shortage of tears against Ukraine.
One of the reporters took a photo of a young man who had the letter "Z" (the sign of the Russian aggressor) embroidered on his backpack and the Wagner Group crest on his sleeve. The photo was immediately printed in the media with the question, what do the police think?
The perpetrators were immediately tracked down and tried on charges under Section 405 of the Criminal Code, which prohibits "denying, damaging or advocating crimes against humanity" – and Russia's aggression against Ukraine is seen as such in the Czech Republic. This is punishable by six months to three years in prison. However, the courts were more lenient: the young radical was given a six-month suspension for two years and a ban from living in Prague for the next two years. The decision was made in an expedited manner, in a closed session, without the participation of the public.
Policy 23.2023 (3416) dated 30 May 2023; World; p. 50
Original title text: "Machine word"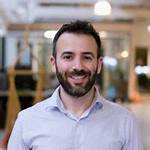 "Reader. Future teen idol. Falls down a lot. Amateur communicator. Incurable student."