Do you remember the first time you saw the story of the legendary adventurer?
Yes, I immediately saw number one (Raiders of the Lost Ark, 1981 – ed), I am seventeen years old. It's truly an inventive, entertaining, brilliant, well-made film that lacks nothing. In just four minutes, I knew that Steven Spielberg was at the top of his game. It also features Harrison Ford announcing his star's arrival, shortly after appearing in the first Star Wars…
Wait, he played long before them.
Yes, but he told the world he was in Star Wars first, then in Indiana Jones. Everything is underlined perfectly by a great script, created by George Lucas, written by Lawrence Kasdan, amazing music by John Williams, amazing cinematography by Douglas Slocombe, filming locations… I could go on with superlatives for hours, weeks… That film really hit me hard. So, it's a personal thing for me that I get to film Indy's final adventure. I finished the story, and at the same time I still remember how I dreamed of becoming a director in first grade. But I never dreamed that I would work with those legends, that we would be colleagues… Harrison is my star, the star of 2023, when the film premieres, and 2021, when we film it.
Aren't you afraid of the legend? And in the good sense of the word.
The touching part of it all is that they are the heroes of the film, and at the same time they were the heroes of my world long ago. First, of course, but they lived somewhere in the far "universe," somewhere far from the New York where I grew up. And life brings us together. And when you shoot with someone, you get to know each other, you become friends. The opportunity to meet my heroes, to work with them, to see them and them see me – in different perspectives and pressures – is one of the honors of my life.
A difficult task awaits you. To preserve the romanticism of the main characters in our world, which is much more cynical than it was in the early 80s. Did you notice it?
I come from an old school of filmmaking, which I think shows in my work. In the mid-1990s, I made The Fat Man, a non-cynical film about being overweight. My second film, Country of Cops, tells the story of the heroism of one man, a policeman, also without cynicism. I don't like cynicism or sarcasm. That's why I'm more comfortable with old films that have stories, plots and characters that you can empathize with. I want this style to live on, not be replaced by "anesthesia". I try.
I say that with most of the entertainment we see in cinema today. This film is two hours long, in a sense it will put you to sleep and you will quickly forget what you saw… Yes, and what is even worse for me is probably the film that makes us more paranoid, more cynical about the film. the world in which we live. They don't allow us – like art, which tells stories hundreds of years ago – to see ourselves. They don't reflect us, they don't make us think about ourselves. By doing this, we learn from the narrative…
Harrison Ford exclusively for Novinky.cz: Indiana Jones has aged, just like me
Indiana Jones is different. Especially since Steven (Spielberg) and George (Lucas) are golden age filmmakers, neither of them is very cynical. He believes in stories, in the power of humanity. They tell their stories with humor, heart. He doesn't hesitate to let his films flow in such a way that they evoke feelings within you that hit you hard. Just a "fun" movie won't do this to you.
Don't you see this "fun" category?
This is an interesting topic for me. I always wonder why I (don't) remember movies. Why do some – despite being well-filmed, intelligent, full of effects… – yawn out of my head? Then I found the answer. Things I quickly forget, don't move me, don't affect me. They can be beautiful "pieces," but if they don't touch my heart, they disappear from my brain. So I try to make my films in such a way that they move you. Indiana Jones is no exception.
And didn't you also take the humanitarian struggle from your teacher Miloš Forman? What is he like?
Friendly, lively. Personality. Wonderful teacher, very generous educator. He also helped me with Fat Man. I first met him as a student in a very small directing class at Columbia University. Most of the students already had a script they wanted to create, Miloš helped them. I experienced it differently. I wanted to write a script with his help, which I told him. He replied: OKAY. For the next six months I sent him twenty, thirty pages a week, to Connecticut. He then returned to university week after week with scribbled notes…
He is very patient. Which was appreciated by the students. Sometimes – especially when you're young – all you need is attention from someone great. And this is what Miloš gave me. He is my next "big gift in life". I think he is the same as a director. He really guided me, taught me what a story was. He looks for humanity in himself. Regardless of what's in fashion. He felt the audience would keep watching the film if they felt themselves in it, saw their reflection. He tirelessly wanted us, his students, to reflect all the beauty, the complexity of life, all the hypocrisies of the human heart.
Indiana Jones is an archaeologist, a professor. How much did you collaborate with scientists over five years?
This is a fictional story. It's not educational, it's not a National Geographic documentary, it's not a quarterly article on archaeological history. On the contrary, we try to arouse the audience's enthusiasm for history, engaging their imagination, which emerges as soon as you start to educate yourself… No one knows what Archimedes' device is, which we use in the film to travel. time, for, why it was created. We can let our imaginations run wild. We all know how it is. We realize that after opening the Ark of the Covenant, the dark angels will not come out, they will not break your head. And that the knights of the round table do not live forever somewhere in a cave… At the same time, I'm not sure if we will agree on the secrets of voodoo, whether it is possible to get rid of them or not. the heart beats from the body and returns it. This is what is great and fun about films that combine narrative, history and fantasy.
REVIEW: Indiana Jones and the Devices of Destiny: Less jokes, more action and digital scenes
And how did Steven Spielberg talk to you during filming?
He doesn't talk, he's been advising me throughout the preparation of the film, just like everyone else I shot Indiana Jones with. We were in touch for almost a year, every week or two. At that time he was working on Fableman. The dialogue between us is almost continuous. And for me, the opportunity to work with him, an icon, is the highlight of my work. Apart from being a legend, he is also very kind and has a talent for passing on his experience. As I said, he was my role model since I was young. I feel like he has been whispering advice to me through his films for a long time…
Can you tell me the specific suggestions?
He advised me, among other things, that I should keep Indy's "speed", i.e. frame length (has 154 minutes – ed's note.) isn't the most important thing I strive for, but it has to have this adventurous rhythm. That it's always good to think while shooting that I'm making a trailer, a trailer for a film. So the scenes in all five are usually between 30 and 40 seconds long, to maintain the flow and story.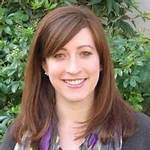 "Unapologetic social media guru. General reader. Incurable pop culture specialist."